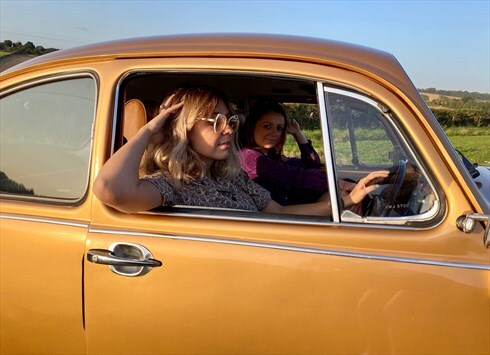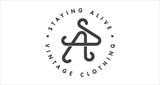 Huddersfield, UK
Each piece of the Staying Alive Vintage collection, is a unique and genuine piece of Fashion History...
Disposed of parcels, dry cleaner drama and then the perfect tonic.
Welcome to my first blog post for SAV. I am pretty sure if you are reading this you will already know me. But if by chance you have stumbled across this post I will introduce myself. My name is Jodie and I am the owner of Staying Alive Vintage. I live in a cute retro inspired cottage in the hills of Yorkshire and as well as running SAV I am a Freelance Fashion Stylist too.
I am absolutely obsessed with all things vintage from furniture to clothes. I am also passionate about living a more sustainable lifestyle which is kinda how SAV came about, to encourage people to shop second hand.
Today's blog is about the emotional connection we have with the clothes that we wear. I have always had a strong relationship with my clothes, but I didn't realise how much until recently.
It started with some work admin for SAV, alarmingly a customer had not received a parcel that I had posted. And it was top of my list to track my parcel and find out exactly what was going on. Now due to the nature of my business I am constantly sending parcels and have never had a problem.. I called the courier company and I could see from tracking, that my parcel was yet to be delivered. After a few moments on the phone I was informed my parcel had been damaged and disposed of.
Ok so this may sound a little dramatic but I actually started to cry. The contents of the parcel was an incredible 1980s red wool suit. It was something I absolutely loved and cherished. Something I valued as a little piece of history. So after hearing the word disposed of for the fifth time.. well I lost my shit. Im not going to go into the incompetency of the company, this blog isn't about that. Its about how finding out that the pre-loved suit was lost forever, it left me feeling so sad and I couldn't shake the feeling that I had let it down – How silly is that? its not like its a person but nonetheless its how I felt.
So the next part of the day takes us to a specialist dry cleaners – with my wedding dress. Eeek. So its vintage and its my dream dress which I got off ebay – it was like, it was made for me. But it had a few marks on it that I need to deal with before the big day. So still not quite over what happened with the suit I find myself handing over my dress to this guy at the dry cleaners.
He looks over my dress and tells me it is handmade as there is no care label and due to that I have to sign a consent form in case something happens to it whilst they are cleaning it. Instinctively I grab my dress back, he mentions shrinking and uncertainty. NOPE. Jeeeeeeeeez what is with the world today. He saw my reaction and started to reassure me, a lot. Said it was in the best hands and reluctantly and I mean reluctantly I left my dress with him. I felt like I had abandoned my dress, left it all alone. Again crazy. Its not a child or a person but nonetheless its how I felt.
I have to say by this point I was feeling pretty shit, but then I started to think how deeply connected I was to these things, and I took some comfort in that. What I struggle with is how disposable clothes have become. We are loosing that emotional relationship that we once had with clothes and replacing it with a cheap thrill of fast fashion. My reaction to the day, showed me how invested I still was and I liked that. But this story does not end here, in fact the the next bit is the best bit.
My friend Brooke had been asked by a family friend if she would like to go and have a look at some clothes belonging to a lady named Iris. Iris had just passed away at the mighty age of 97. Brooke had messaged me and said that I needed to pop round hers and look at "the absolute gems" she had discovered.
After my day it felt like the perfect tonic. and WOW Iris, I will never meet you, but thank you from the bottom of my heart. Brooke had come back with so much vintage treasure – I could have cried.
Iris had an amazing sense of style and I can only think that to keep these clothes for nearly over sixty years she must have had the personal connection to her clothes that I have been talking about.
From the lows of the morning and the devastating news of my disposed of suit,to the anxiety induced afternoon at the dry cleaners to the joy of discovering Iris's archive. Clothes are more than something you just buy and wear, they tell a story, not only do they express how you feel, they can also make you feel all kind of things. So I guess they are just like people and with that they deserve to be loved and cherished.
So this first SAV post is for you Iris, to your style, to your connection and for your family for sharing your collection.
Peace and love
Jodie xx
PS – My wedding dress was fine – and I love it even more