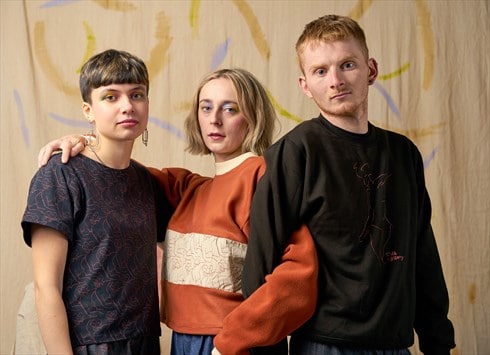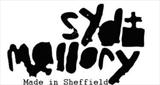 SHEFFIELD, UK
Syd & Mallory's is an independent label handmade in Sheffield, UK since 2006. Grown from the need...
First Position
Forget Christmas, we're getting giddy for the season of dance. Come January loads ballet companies hit theatres all over the land and the thought of all those costumes and lights and music get us inspired like no other time of the year.
To fill the gap while we wait, a few classic dance movies keep us entertained. Flashdance, Fame, A Chorus Line and Footloose being particular favourites. Mostly they're remembered as 80s cheese-fests but if you look again, the sepia toned quality of them has an almost timeless appeal. The blend of post 70s brown and taupe with the ballet pastels and odd flash of sequin are feeling really on trend.
It's not all fluoro sweatbands, there are loads of things to plagiarise. Alex's sexy tuxedo which comprises of a starched shirt front worn with a bow tie and cuffs and nothing else under her jacket gives maximum 'screw you' impact to her boyfriends ex when she removes the jacket revealing her toned bare arms and back following a withering put down in a snobby restaurant. Wear a bow tie with a strapless dress for that same mix of sartorial sensuality.
Her simple use of masculine tailoring is meant to contrast sharply with her night time glitz as a racy dancer in a local bar. It's almost an armour, a barrier to prevent her from failure and nowhere is this felt more keenly than when she plucks up the courage to apply for the repertory theatre and sees just how very different she is in her jeans and work boots to the other dancers in their leotards and pointe shoes.
The chiffon prom dresses and tuxedo suits in Footloose are the perfect muse for New Years celebrations. Don't forget the balloons and confetti!
During this, quite frankly, FREEZING COLD snap we're having, take a leaf from the exasperated dancers from A Chorus Line and really layer up in leggings and legwarmers.
And if you can't find a party this Christmas get yourself out dancing in the streets like the cast of Fame!
So on to a few of our favourite shots we did yesterday of the beautiful Charlotte Tyree who made her debut tv spot in last nights episode of This Is England 88 as Fay (well done our little Whippy, we're so proud of you!). If you missed it you should be able to catch up on 4OD.
And thank you to Amber for being MEGA.
Have a lovely Christmas!
Love
Syd & Mall's
xxx