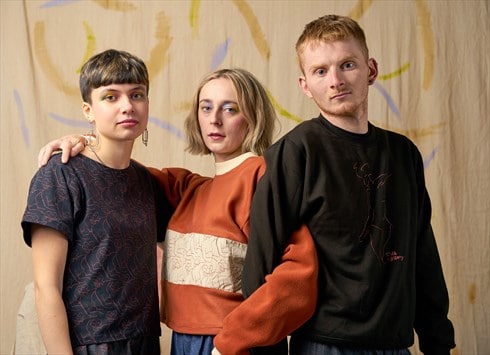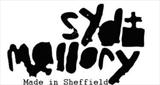 SHEFFIELD, UK
Syd & Mallory's is an independent label handmade in Sheffield, UK since 2006. Grown from the need...
Touch Me I'm Sick
Recently we've come over all American teen angst. Something about Autumn makes me feel like I'm in an episode of My So-Called Life. Probably because the newly chilled weather, the smell of rotting leaves and condensation on the windows reminds me so much of my mum calling me for tea as the theme tune kicked in with "Go, now, go!" and anyway, like, who doesn't want to be Rayanne Graff?
We had Sheffield's very own Gibson girl Tyree model for us this time and spent half the session trying to keep Pablo Pug out of the shots! Keep an eye on our Charlotte, she'll be a familiar face come Christmas time for people that like telly programmes about funny skinhead gangs in the 80s (we've said too much!)
Pablo just wants to help!
So now you've got me in full nostalgia mode here are a few bits and bobs that we were channelling in the most recent collection….
Courtney, obviously. She gave us tiaras, leopard print, and dolly shoes which was a welcome relief after all that plaid flannel. Thanks, Love.
The casual look of 1991 as seen from Austin, not Seattle for a change in Richard Linklater's cult classic 'Slackers'.
Kathleen Hanna. Literally the coolest girl in the world.
Bitchfest 'Heathers' "And to think there was a time when I actually thought you were cool! If you can't deal with me now then stay home and shoot your tv- blow up a couple of toasters or something! Just don't come to school and don't mess with me"
Beautiful Audrey Horne from Twin Peaks. David Lynch can't be that crazy.
So that's us, black nail varnish, making collage posters out of pictures we've cut from Select magazine with pritt stick, scribbling in our diaries about that boy we really, REALLY fancy at school.

It could happen, we can dream can't we….
Syd & Mall's
xxx