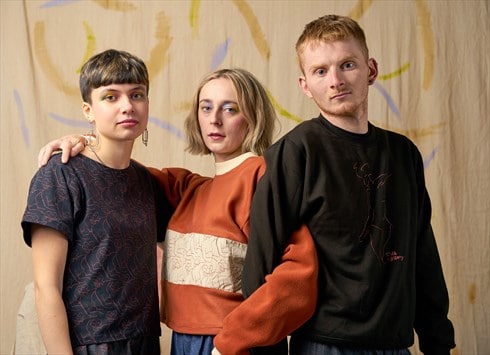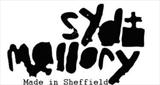 SHEFFIELD, UK
Syd & Mallory's is an independent label handmade in Sheffield, UK since 2006. Grown from the need...
Work Hard, Play Hard..
..We're all go here at Syd & Mallory's. We have spent a good couple of months coming up with new ideas, changing those ideas into actual garments, moving stores, preparing for trade shows and organising photo shoots. Finally we are very pleased to say that even though we are still working at the Pure London Trade Show, and doing very well so far, it's all been worth it. It's been a rough couple of months for us and almost everyone we know that we've roped in to be our muscle, support, lunch fetchers and friends during the madness.
Alas, we can now reveal that we are feeling wonderful about our brand new Spring/ Summer '13 collection and it is gaining the attention from others here at the show. Our new store in The Forum is slightly smaller than the last but a perfect size for us to concentrate on concession orders and international online orders. We are starting this year so fresh and so clean clean and we intend to carry on taking inspiration from all of our favourite things to help us create a clean, simple but exciting collection for when the sun finally does arrive!
We started looking into what our next collection would be and what we always enjoy visually and stuff like this came to mind:
We get asked a lot for our t-shirts, jersey sweats and dresses so we decided to concentrate on a slick collection of those for Spring/ Summer. We have stepped up our game this time though and all those ideas we were throwing around became hand drawn/ hand printed fabrics for us to make our new stock. We used black and white hand-eye repeated print jersey for our tees and new skater style dress and then repeated our stamp and cameo designs onto stiff cotton for a more prominent shape. We have also drawn and printed one off animal prints for our raglan tees and dresses.
We are constantly taking photographs for our Asos Boutique and when planning the look book we felt too involved in the whole process, so we asked our stylist and photographer friends to take it upon themselves to work on it for us. We wanted the look book to be a fresh new concept from someone else's eyes, but also from people who know Syd and Mallory's enough to get exactly what we wanted without even talking about it. So with thanks to Jade Richardson (photographer) and Helen McGuckin (Stylist/ Set Design) we came up with this and we are all very happy with the final results!
Here are a few images from our Spring/ Summer '13 Look book but you can view all at our website SYDANDMALLORY.COM
We are adding the new collection to our Asos and website as we speak so keep your eye out.