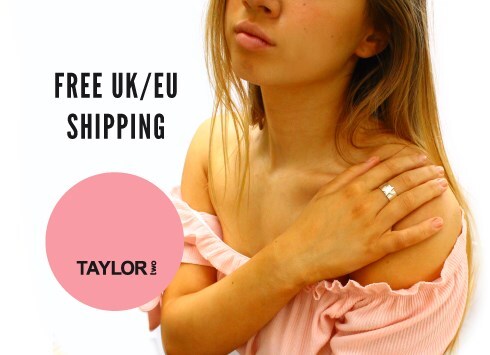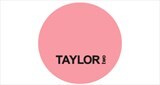 Sutton Coldfield, UK
++ BUSINESS AS USUAL - NEXT DAY DISPATCH ++ We love making new jewellery, and you love wearing it...
Recent Reviews!
As well as the reviews we're slowly clocking up here (because we're comparatively new on ASOS) we have close to 300 reviews over at Etsy where we've traded for many years.
Here are some of our favourite recent Etsy reviews, I especially love this one where we cheer someone up in pandemic lockdown with our Rainbow Necklace!
If you want to read all our Etsy reviews, simply tootle over there and search for Taylor Two shop :)
"This is a really cute, minimalist piece of jewellery with a lovely message! I bought it to cheer myself up during lockdown and I love it. I also kept the cute little rainbow illustration and box it came in."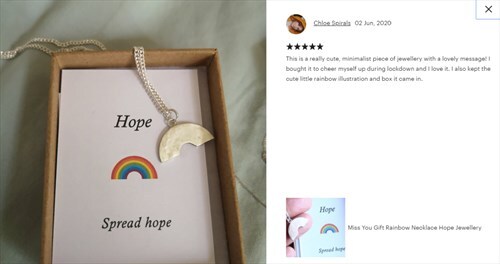 "I'm a big silver lover and have been collecting for years but can sometimes be sceptical of buying online but this ring… its beautifully made but also has a nice thickness and weight to it, I'm using it as a pinky ring and I'm getting a lot of compliments. The quality for the price is phenomenal and the delivery was really quick!"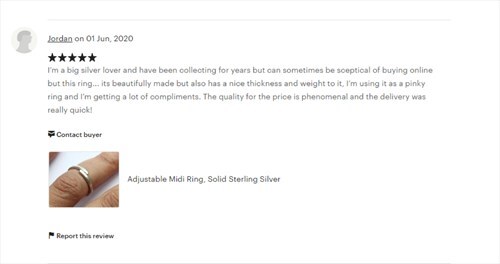 "They're lovely! Exactly what I was after. Thank you 🙏 xxx"