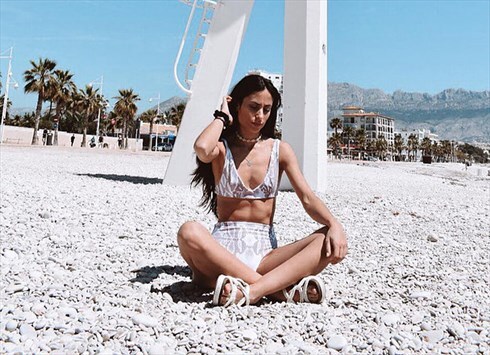 Oxfordshire, UK
ETHICAL SWIMWEAR & BEACHWEAR // MADE TO ORDER IN-HOUSE //USING ECONYL® REGENERATED NYLON FROM OCEAN...
Weekly Pick! #Maxi
So we were sitting around in the pub garden this weekend basking in the sunshine wondering which outfit to feature on this weeks blog,when it hit us, the perfect outfit to wear in the sunshine when you want to look gloriously summery and girly but still slightly casual. (Not to mention the fact that we have just added these badboys to our store so wanted an excuse to show them off anyway) Everyone loves a maxi and you can dress it up or down as much as you like and still look fantastic!
So here it is… brighter than the sun its-self (maybe) our gorgeous bright orange boho maxi. For this feature we decided to team it with a pair of our own cute little sandals (purchased at primark) an arm full of our sterling silver bangles to get that boho vibe going (these look great worn as armcuffs too), a cute shell necklace which just happens to be in our clearance sale and to top it off a delicate gold chain headband (also in the clearance).
we realise we may be getting a little carried away on the whole "spring is here… lets get the summer clothes out" so we'd maybe team it with a cute little leather jacket until it actually warms up a little.
XO
See links below for items.
Also see;
Dresses