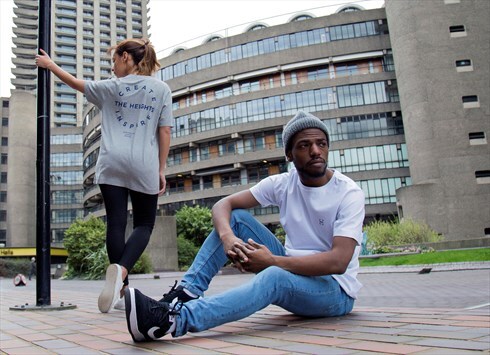 VAT No: GB241120370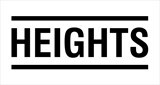 London, UK
We're a clothing brand with a passion for supporting those who strive to create and inspire. Our story...
Sundown over NYC.
Ayn Rand once lovingly proclaimed "I would give the greatest sunset in the world for one sight of New York's skyline. Particularly when one can't see the details. Just the shapes".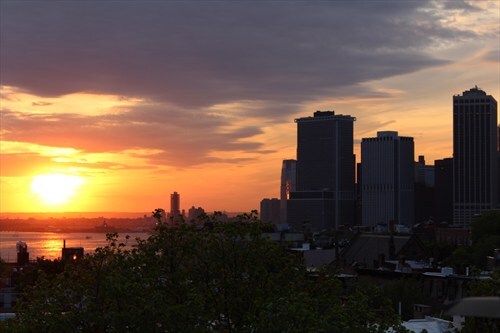 For anyone who is lucky enough to have seen the skyline of New York, whether flying over the five sprawling Boroughs, looking down from the Top of The Rock or from across the Hudson river sipping on an Old Fashioned in the bar of the Wythe hotel, it never fails to invoke something special and make you feel something unique for the city.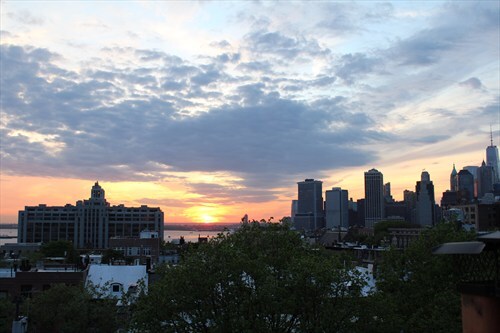 We've all seen Instagram flooded with photos of Manhattanhenge on those two days a year, but it was seeing the city's skyline basked in the warm, deep reds and oranges from a friend's rooftop in Brooklyn Heights late one evening in May that sparked an idea. One that we brought back with us to the UK and into the studio.
We already had an iteration of our logo which we loved. A grid styled H, which had drawn its inspiration from the straight blocks and avenues of New York, which are a world away from the streets of London. But we wanted to take that further and create a colour palette made up of those which the sun itself had used to paint the sky over Manhattan, with a hint of the metallic blue that has become synonymous with the vast skyscrapers.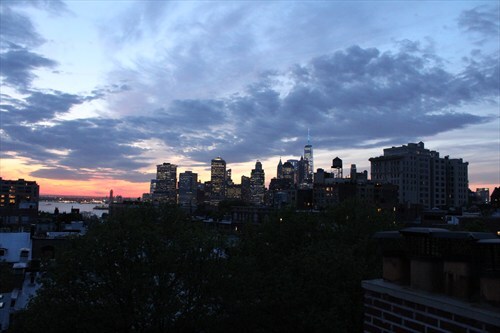 A few weeks and late nights later we found the sweet spot we were after, a marbled effect with the right balance of the contrasting colours.
For us, this design embodies a late spring evening in NYC where the skyline reflected the vibrancy and colourfulness of the greatest cities in the world. You can buy the inspired tee(s) on our boutique.