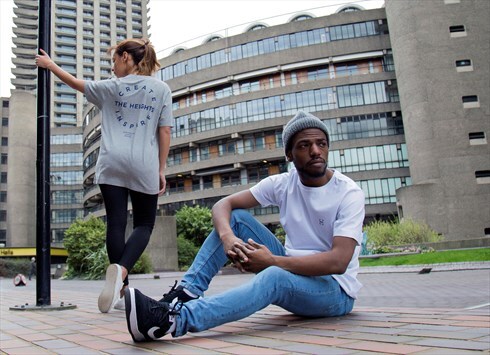 VAT No: GB241120370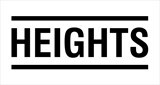 London, UK
We're a clothing brand with a passion for supporting those who strive to create and inspire. Our story...
The Heights Community - Tevi Tuakli
A digital strategist who has recently swapped the lights of London for an unplugged lifestyle on a greek island, Tevi is the founder of Uveeio. We picked his brain to understand a bit more about his values and vision.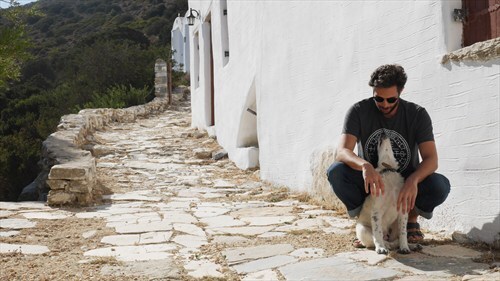 How would your friends describe you to a complete stranger?
No idea how my friends would describe me to a complete stranger. Tall…maybe? I suppose they might call me a daydreamer. But the root of that is simply a desire to be free and live the life that I want and believe I can.
Where do you call home?
I have multiple places I would call homes. Generally revolving around the people in them. Currently, home is an island in the Greek Cyclades, a group of islands in the Mediterranean. Which is my home for now, while I focus on my work and plan where to go next. I was born in Brixton in South London a few decades ago, but my family base is between Bristol, UK and San Diego, USA, so those are home home.
What's your passion? What side project or career gets you up out of bed in the morning?
My passion is people and the planet, and helping us live a more in tune life with ourselves, free and being true to our nature and what makes us happy. To achieve this I love working with people who have a positive purpose and ideas they're looking to grow, developing these into products and businesses and using technology where possible to solve any problems and barriers that stop us from living this way. We have so much potential, yet we have tendency to get lost in the basic rung of happiness that society and advertising convinces us we need. My ambition is to help good people achieve their potential and change this way of living. To take it up a notch.
To this end, my side projects are all related to emerging technologies and how they can enhance the way we live, to provide a high quality of life (and I mean good food and health, not flat screen TVs for all) while living in balance with the beautiful planet we are lucky enough to call home.
What was the moment where you thought, 'Yeah, I really love doing this?
Whenever I step off a plane, in to an atmosphere; smells, noises, languages, cultures, that I have never experienced before. Knowing that I wanted to work on things that benefit all different perspectives of life.
What's the end goal?
To live a good happy life surrounded by people that I love and having answered as many questions that I have about life as possible.
What's the one piece of advice you'd pass onto a 10 year old you?
Stick with your instincts and that feeling you had of learning and doing what you wanted. Don't let those people make you doubt that again. It know's you, and what's best for you, far better than they do.