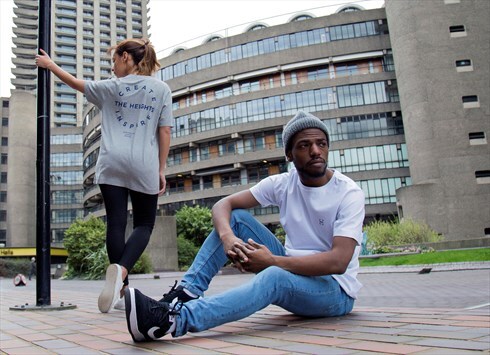 VAT No: GB241120370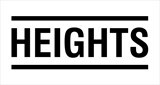 London, UK
We're a clothing brand with a passion for supporting those who strive to create and inspire. Our story...
The Heights Community: Simon Singleton - Shake The High Road Festival
We caught up with Simon Singleton, long standing Music Editor at FRUKT who is now launching his own festival in Leytonstone, East London.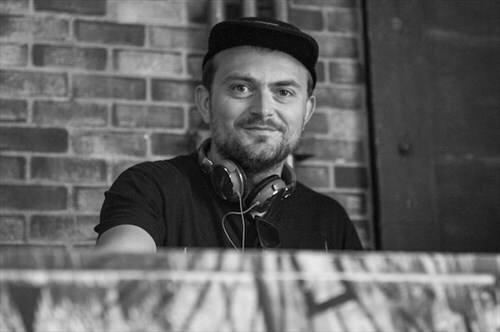 How did you get into the music industry?
I studied music technology at uni and was desperate to get in to the industry but when I moved to London I ended up working in news editing and then moved into magazine editing. Then out the blue I got a phone call from an old uni mate who told me about a junior position at Pure Groove, a record shop with a label that had just released The Streets' 'Original Pirate Material'. I had a decent career going but decided to take the leap into the unknown, and soon ended up running their record shop, booking bands for shows, signing bands to the labels, and everything else that was going on. It was an amazing place and an amazingly exciting time and lots of the team who worked at Pure Groove during that era have gone on to great things in music, with the likes of Daniel Avery, Gold Panda and Kelly Lee Owens all working round then. After Pure Groove I moved into freelance work for brands, which led me to FRUKT and they've never managed to get rid of me since!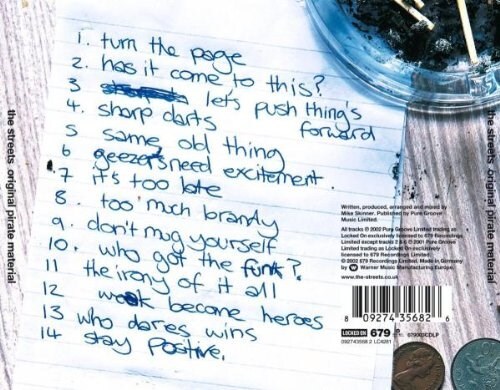 Tell us a bit about what being the Music Editor at FRUKT entails?
It's a combination of music curation, managing of some of FRUKT's music projects, and helping in any way I can on new projects. Different brands naturally have different requirements and audiences, and it's working with the right artists for the right brand. For the last two years, a bulk of my year has been programming the Jagerhaus, an award-winning activation for Jagermeister that's coming to Lovebox soon for its 10th festival outing. We've had everyone from Rag n Bone Man to Slaves to Novelist play, and we've got some massive acts for summer 2017 planned. Each project will have really mixed elements, sometimes it's based around live performances like the Jagerhaus, sometimes it's clearing music rights for advertising use like using Dua Lipa recently for a big car advert, sometimes it's something completely new and creative like working on a compilation of emerging global dance music from places like Lagos and Dubai for an overseas brand. It's very mixed but brands are incredibly smart and connected to their audience now, so you need to represent them with the right music, from emerging grime MCs to superstar box office talent.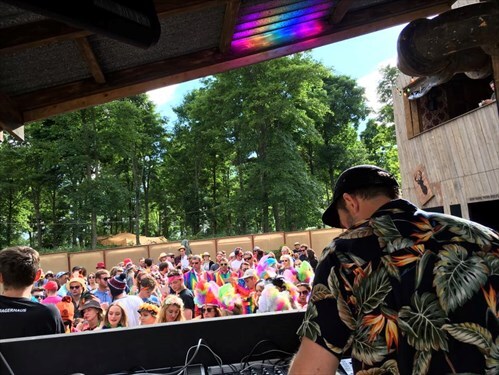 What's the vision behind Shake The High Road?
I've lived in Leytonstone for five years now and seen it grow into an ever more exciting, artistic area, full of great people and with a real local buzz. There are some brilliant music events happening and I wanted to get involved so the time felt right to go big and try and bring something a bit different and a bit special to the area. I wanted to bring a mix of big names and amazing emerging talent to E11 too – with areas like Dalston and Hackney not far away, it's not often that buzzy bands come to play. A key catalyst was The Red Lion re–opening its magnificent Ballroom after many years, which is a grand old building that people are always stunned by when they see. That arriving, and the development of All You Read Is Love (a coffee shop run by two inspiring creatives) meant the area now has some fine music venues to join the Luna Lounge, which is a local gem that has been regularly packed for years.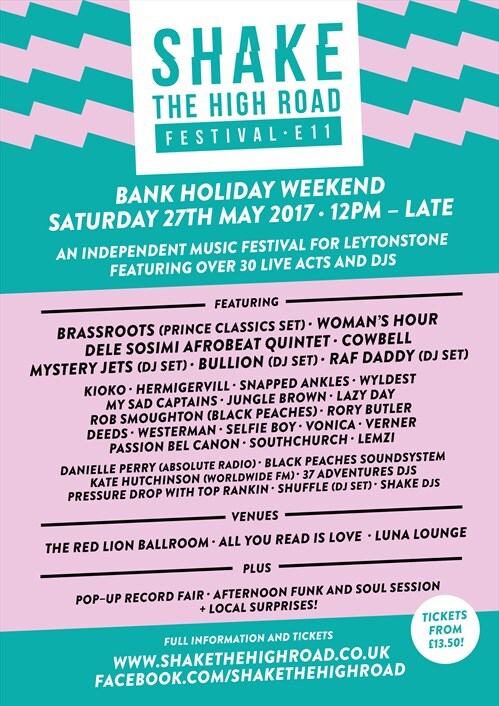 What was the moment where you thought, 'Yeah, I really love doing this'?
As soon as I had the venues confirmed, it felt thrilling, but to be honest I love all of it as you know it's building to something you've created that will hopefully be really special. All the late nights, all the slog, all the times you click refresh and no extra tickets have been sold in the last five seconds… It's painful at times and exhausting, but what else am I going to do, sit and relax and watch TV?!
What's the most exciting part of the lineup?
I'm really excited to have Brassroots playing a special Prince-only set, hearing classic purple cuts by a seven piece brass band in a grand ole' ballroom is going to be special. Hermigervill is a guy I love – fans of Todd Terje will love this guy, all analogue synth machine funk, but with loads of humour in it. Dele Sosimi played with Fela Kuti for years, including his legendary 1984 Glastonbury performance, which if you watch on Youtube looks like the greatest party ever, and he's coming to Leytonstone! Woman's Hour haven't played many shows of late so having them play will be really special, and then there are the newer acts I'm a big fan of, like Lazy Day, Westerman and the best new reggae act around, Kioko. That's about a third of the bill!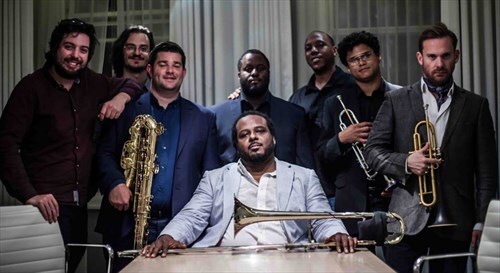 What's the end goal?
Anyone that's put on a music event will likely tell you that if you're only planning on doing one event, it's not worth the stress! I want to make this a regular thing and grow it around the area, finding hidden gems and secret locations. The area has so much potential – I'm already looking forward to SHAKE THE HIGH ROAD in 2018, but let's focus just on year one for now…
*
What's your passion? What side project gets you up out of bed in the morning?*
I'd love to say I have all kinds of extra side projects going on but between FRUKT, SHAKE THE HIGH ROAD, my two young kids and trying to attack as much of the thousands of new songs that arrive every day, currently there's just not a spare moment in the day. Come the summer, I might get back into brewing – be great to to conjure up some nice SHAKE THE HIGH ROAD pale ale to celebrate come June. And I still hanker to get back into the studio some time and make new music. It's been way way too long since I produced anything and I really miss the buzz of making music.

Shake The High Road is a brand new one-day music festival across several venues in Leytonstone, East London on Saturday May 27th 2017 – each ticket gets access to all venues. Over 30 live bands and DJs, plus a pop-up record fair, afternoon funk and soul session, local surprises and lots more!
http://www.shakethehighroad.co.uk/
Tickets
Twitter
Facebook
Follow Simon on Twitter @Simon_singleton