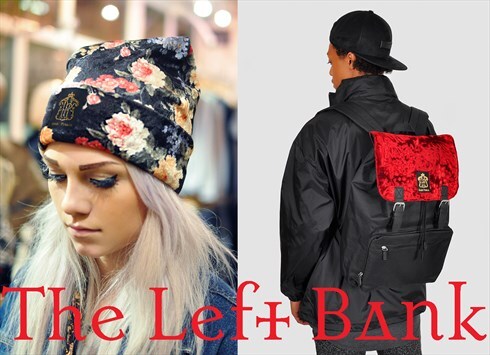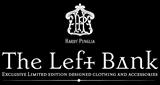 Huddersfield, UK
The Left Bank is my studio based in the North of England. Here i design, pattern cut and manufacture...
Back to Black
We've been busy down at the Left Bank studio working on our latest Menswear range. For this collection we're channeling our inner goth and sticking to all black. We've taken inspiration from the current Luxe and "Streetgoth" trends that have been creeping through over the past year.
This is also the first collection under our new label D.O.G (Delusions Of Grandeur) by Hardy Punglia, again exclusively for The Left Bank.
Those who follow our boutique will have seen the pieces we have released so far, including our Creative Jodhpur Pants.
Made from thick jersey, (perfect for winter!) these trousers feature a leather insert across the top half as well a leather stripe up the side of the leg. These are a contemporary take on the classic sweatpants with a tapered leg and baggy, lowered crotch. For added comfort, the trousers have a drawstring fastening and an elasticated waistband.
We love this longer length Tee, made from high quality cotton jersey featuring a leather look panel across the body and on the sleeves.
Our latest hoodie features a bandana insert to the front, finished off with a faux leather trim. The back features a bandana panel which gives the illusion of layering.
We've got plenty more designs from our new collection, which you can get a sneak peek of below! From Long Sleeve Tees and Beanies to Luxury Varsity Jackets, we'll be listing the designs in the coming weeks, so make sure you follow our boutique to be the first to know!
Hardy and The Left Bank Team x