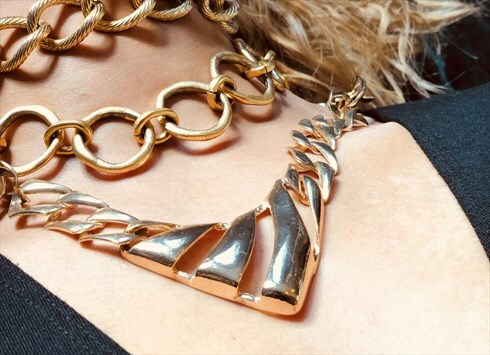 London, UK
The Nines was inspired by my late grandmother's love of power jewellery, my love of all things gold and...
I got into the vintage jewellery game because of my Grandmother, she was the most glamorous person I have ever met and always wore loads of gold and gold tone jewellery. When she passed away I inherited her collection (which was enormous) I kept some, swapped some and then decided to rehome some and that's what lead me to where I am now.
I soon realised that vintage costume jewellery is made with as much love as fine is today, for a fraction of the cost of real gold you can get an amazing quality piece of costume jewellery that will be as unique and special as something that costs five times the price today. It also doesn't compare to the mass produced stuff you get today, t's usually plated on brass so doesn't make you 'go green' and the pieces have those special touches like prong set stones. lustrous enamel or decorative fastenings.
I'm on a mission to source affordable vintage pieces and introduce them to todays stylish, fashion conscious consumer. The biggest upside for me is the sustainability, let's use what's already here, especially when it's so great!