VAT No: GB 153127142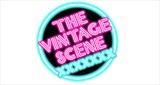 LINCOLNSHIRE, UK
On Trend & Rad....Follow us on Instagram @thevintagescene for updates on new stock and exclusive discounts...
Blogged! Normcore - The New Casual
Apparently there is no other major way to scream anti-fashion than Normcore this summer. Forget Punk in all it's formats, this just isn't the way to say a big f*ck you to the system anymore. Nope. Normcore. That's the way… Check out the post and why Michael Cera is the King right here!