VAT No: GB 153127142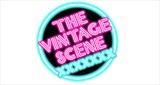 LINCOLNSHIRE, UK
On Trend & Rad....Follow us on Instagram @thevintagescene for updates on new stock and exclusive discounts...
Have you checked out our new Blog!?
Check out our new blog! Every single week we will be posting style inspiration snapping and papping the coolest cats from around the country!
Subscribe for new cities every week!