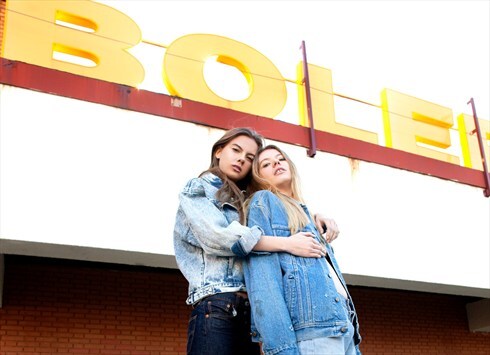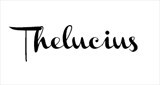 Madrid, Spain
Vintage & New Clothing ❤
THE LUCIUS MODELS - ALL 4 ONE
This new post for the coming week could have been titled 'promising faces to watch'. You may be asking why, and the reason is that each one of our new models is a master of fashion, with all the aptitudes that this creative world require. It´s not just about the face and the body, but about the attitude and the taste, and we feel like witnessing the birth of a new generation of stars. We know it may be difficult to imagine, but there was once a time when even Coco Channel was unknown, and our little promises are just starting to walk the path to success. We are so excited about introducing them to all of you, hope you share our love for them!

Shirt: S-M
Jeans: 38 EUR / 10 UK
Shoes: 39 EUR / 6 UK
Height: 1,67 cm / 65,74 in
This danish beauty captivates the camera with her enigmatic face. Those eyes are hard to avoid and she might remind you of the iconic Brigitte. She dreams of living abroad and her heart lies between Denmark and Spain, something that explains her exotic facial features. When she is not in front of the camera she loves to listen to music and spend all day and night with her friends. She confesses she couldn´t live without her Mac and her music, and she is a lovely reader. She has definitely come to stay and we guarantee you´ll be seeing more of this statuesque brunette…
Shirt: S-M
Jeans: 36 EUR / 8 UK
Shoes: 39 EUR / 6 UK
Height: 1,65 cm / 64,96 in
This incredibly young girl has the appearance of a real top. She´s got cheekbones to die for and the sweetest smile ever. Don´t try to avoid the look of this self-confessed ''t-shirt, levis and Sneakers'' kind of girl. She shares the Victoria´s Secret models 'Bieber Fieber' and she is a lover of spending free time with family and friends. Her biggest dream? Becoming the hostess of a music radio programme! She never leaves home without her Beats and lip-gloss inside her handbag. Her best-kept secret is that she wants to become a rockstar. She makes us melt!

Shirt: L-XL.(He likes it loose)
Jeans: M
Shoes: 43 EUR / 9 UK
Height: 1,84 cm / 72,44 in
He is our unique male model but… who needs more? Axel has the characteristic passion of the classic latin lover with a breaking twist. He has the amazing expression of a true dreamer who wishes to travel the world one day, learning from every single culture. Three must-have pieces fill his wardrobe: a Levi´s jacket, a country shirt he bought in Camden and a pair of worn out Converse. Those amazing dark eyes transmit an indie spirit that comes from his love to that music style. He's obviously a rock and roll fan also. If you asked him to share his better-kept secret, he might answer that 'it wouldn´t be a secret anymore'. He spends his free time walking around the city with his camera, shooting everything that catches his eye. Wowzers, what a man!
Shirt: XS
Jeans: 34 EUR / 6 UK
Shoes: 37 EUR / 4 UK
Height: 1,65 cm / 64,96 in
The body of our most experienced model is the centre of attention of every single photo-shoot. She's got the attitude and the face of a rockstar, and if you ask her to choose a word to describe her style she would say 'relaxed'. This free spirit suprisingly managed to become a sophisticated woman in every picture, without forgetting her youthful and funny personality that makes her dream with being a film director one day. When I asked her about her free time her answer was instinctive: 'Free time? What is that?'. Only 20 years old, and she's a busy student and a hard worker with a head full of fresh ideas.
Hoping you have enjoy it, and now that you know a little bit more about us, we invite you to join our growing family! Don´t forget to let us know your preferences or suggestions for the blog! See you next week with more surprises…