Bristol, UK
TheRail aims to inspire the modern youth through the use of 80's and 90's retro pieces. This Bristol...
💅🏽 How to style the classic Reebok sports top 💅🏽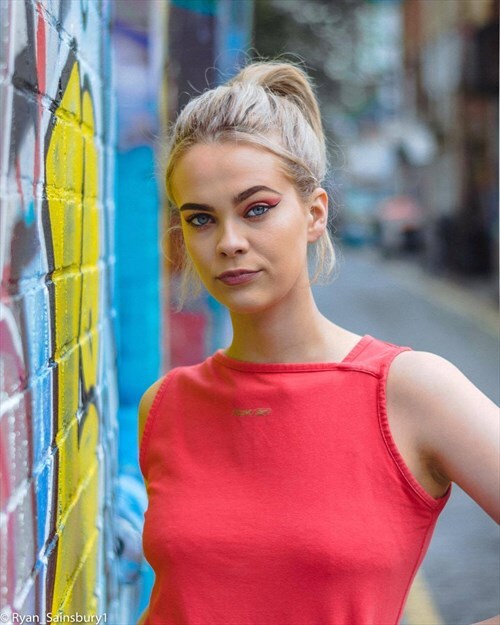 So I've always gone for quite neutral colour clothing as my wardrobe is 90% dark clothing 10% colour. Dark clothing tends to suit me better however sometimes it's nice to add a pop of colour, especially in summer time.
This GORGEOUS Reebok tee is perfect for summer as it's short sleeve and light to wear. You can pair this with a black denim skirt or black denim shorts however today I've gone for the more day to day look.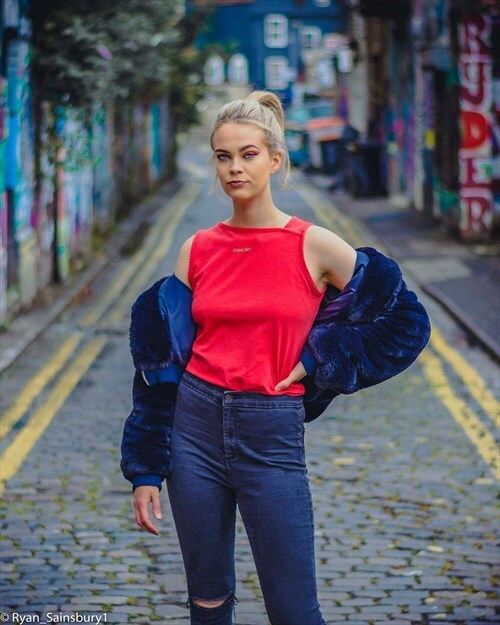 I decided to style this top with more neutral colour items as I wanted to bring all the attention to the top.
I started off pairing this tee with my trusty black (faded to grey) Topshop Joni Jeans, these jeans are super comfy and figure hugging to enhance your natural figure and curves. (Perfect for a bright tee if you ask me!) the slight rip at the knee's add's an edge to the outfit giving it a more stylish and individual feel to this look.
I then decided to style the outfit with my trusty black and white original vans. These shoes go with me everywhere! They're perfect to slip on with any outfit as the black and white contrast compliments any colour you throw together. As well as this they're super comfy so no matter what you're doing you will have that comfort all day long.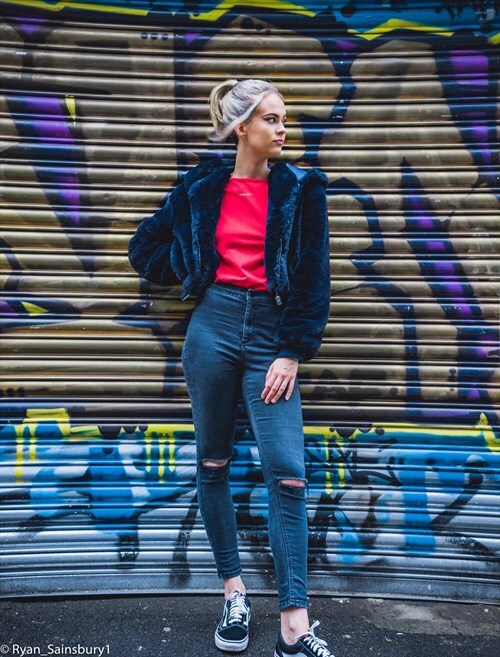 Lastly (the most important part) jacket! I style the majority of my outfit quite plain however I have a ridiculous collection of coats and jackets that I trust to make my outfit SLAY. This insane cropped fluffy jacket from Missguided is just a head turning piece in itself. As well as being super stylish and unique the comfort is 100% there and can be used on casual days, or stylish night's out.
Overall this outfit is 10/10 comfort. It's a gorgeous casual day outfit and you'll be sure to get heads turning.
Remember neutral with a low key pop of colour is always a winner 💅🏽
Find us on INSTAGRAM : https://www.instagram.com/therailclothingbristol/
Model and Blogger – @carysaj1
Photographer – @ryan_sainsbury1