Bristol, UK
TheRail aims to inspire the modern youth through the use of 80's and 90's retro pieces. This Bristol...
🌴 Our August Faves 🌴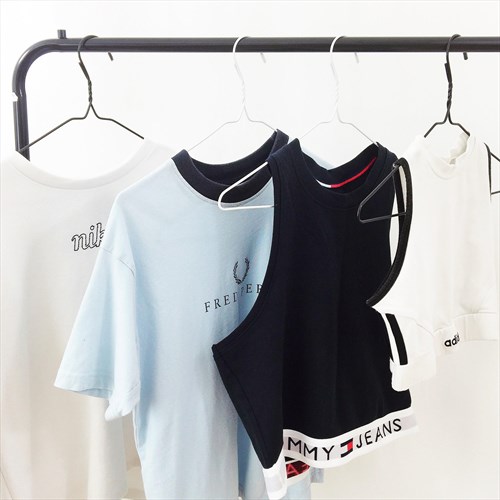 Autumn is quickly encroaching, meaning that mostly all high-street shops are laced with dark, and dull hues and bulky items of clothing. Here at TheRail we are clenching onto the last month of summer, and making the most out of the lighter, and simplistic shades.
A new arrival to our rail this month, is an off white Nike sweatshirt complimented with the logo embroidered across the top half. This item is a late summer essential and acts as a staple piece for cold festival evenings. The embroidered 'Nike' writing is fabulously on-trend, adding an extra bit of detail to this simple white sweatshirt. Another simple, yet striking detail is the ribbed effect, radiating major 90's vibes and allowing your inner Cher Horowitz to reveal full in force. For those wishing to add some boldness, an array of gold chains and medallions would be a perfect finish.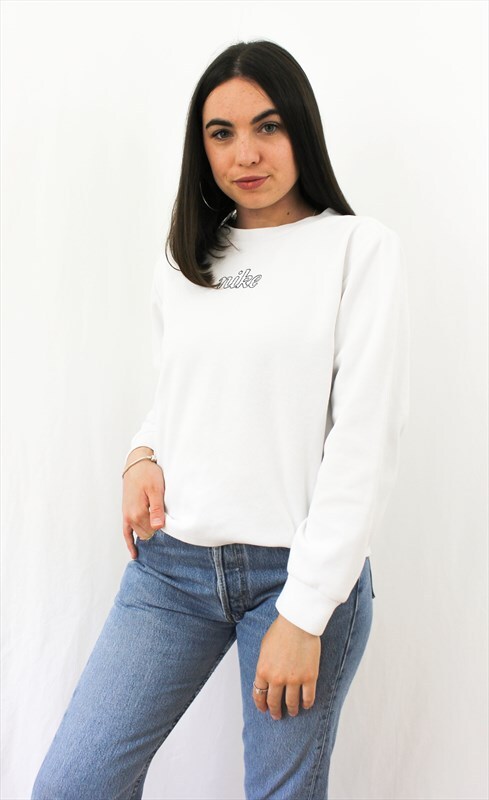 Next up on our August favourites is this baby blue Fred Perry t-shirt. Again, quite a simple piece in the collection, but ideal for throwing on and looking effortlessly trendy. Keeping within the pale blue hue, pair this t-shirt with some timeless double denim (e.g. denim skirt or jeans, and a denim jacket), and a pair of brown Y2K-esque sunglasses. A staple look head to toe for both summer and autumn, even on a sad student budget.
Over in TheRail, Tommy Hilfiger has dominated our style-favourites each and every month. This athletic inspired piece is incredibly versatile, and agreeably is bang on trend.
Whilst some may prefer to bear the abs with the slightly cropped style, we've opted for a classic pair of Levis (a staple for every wardrobe), oversized hoops, coated with fishnets to compliment the subtle presence of red on the Tommy logo.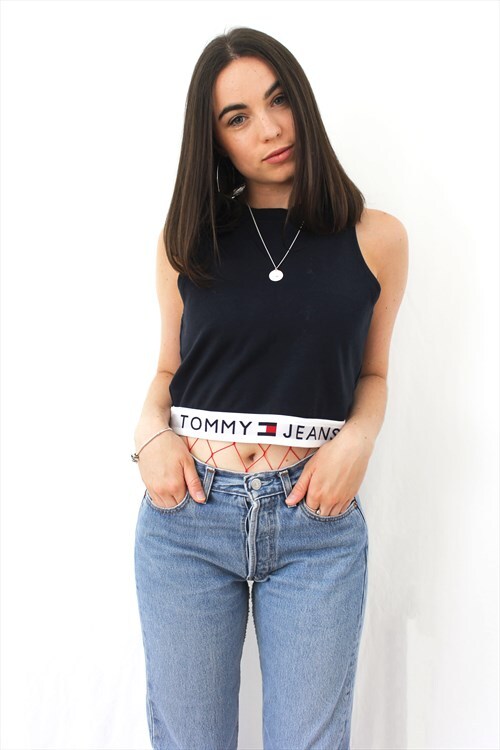 Admittedly, we currently are obsessing the trend of sporty-grunge as a casual everyday outfit choice. The sporty-tee speaks for itself in every detail possible, the modern and minimalistic element to this vintage piece is especially dreamy. We recommend pairing the top with black or camo cargo trousers, and a sleek pair of Nike Air Max 97s, in order to fulfill the full athletic look.
If you loved this and want more head over to our Instagram account:
@therailclothingbristol