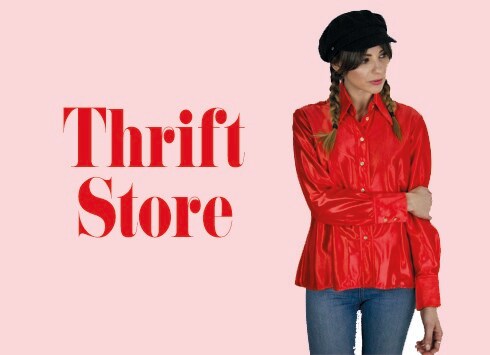 Nottingham, UK
✌ New and hand selected vintage clothing for bohemian daydreamers to bad-ass babes and everything in...
Roll on A/W 14
Autumn has begun and what better way to celebrate then dropping super stylish on trend 60s roll neck tops. The wardrobe staple will come in handy this season, pair with chunky knits, duster and wool coats or even just a statement scarf. We have a range of colours from deep red, navy and classic black to autumnal shades of cream, camel and chocolate browns.
Mod it up, french it up or grunge it up, the polo neck is a must have this season and these 1960s pieces are just what you need for an authentic twist to a modern style.
Keep you eyes open for more stock drops coming your way!
<3 Thrift Store
PS Don't forget to follow our boutique!