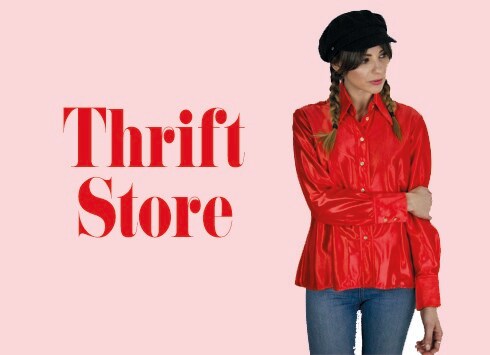 Nottingham, UK
✌ New and hand selected vintage clothing for bohemian daydreamers to bad-ass babes and everything in...
"Talkin bout my girl"
THE THRIFT STORE DOWNLOW!
He loves me, he loves me not?!
I love him, i love him not?!
So v.day is coming up and to share the <3 we are giving all you Thrift Store lovers a chance to win a totally awesome mood ring! Inspired by the oh so sweet 90s movie "My Girl" Vada has the most adorable mood ring given to her by Thomas J… Young love .. too too cute!!
This 90s mood ring is already featured on our marketplace, so be sure to check it out if you haven't already!! Not only does is look pretty cute the stone changes colour to reflect your true mood, a ring with magic powers!!
All you have to do is get on our twitter and retweet our giveaway post! Simple right? The winner will be revealed at 5pm on Valentines day!!
https://twitter.com/ThriftStoreUK
...Remember Thrift Store hearts you :) xx