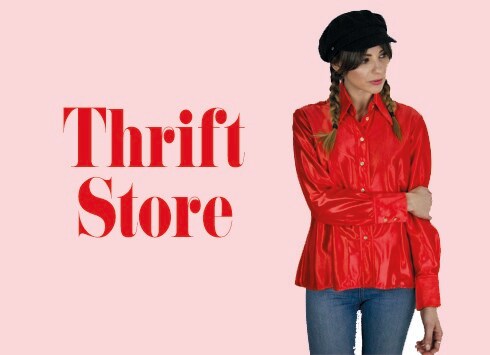 Nottingham, UK
✌ New and hand selected vintage clothing for bohemian daydreamers to bad-ass babes and everything in...
THE GIRL TO WATCH...
This week Thrift Store has a hugeeee style crush on the super cool sweetheart… Megan Ellaby!
Pictured in nearly every fashion magazine, this 21 Yr old fashion blogger from Manchester has had us in a style trance for a while and now we are hooked!
She manages to wow us with each look she posts, making us fall deeper in love as she fuses her 60s love affair with modern trends!
Her classic and polished style plays homage to many 60s icons we adore, are we looking at a young Francoise Hardy or Jean Shrimpton? Thrift Store sure thinks so!!
Take a look at how Megan rocks our 60s dress and owns our 80s sambas ….
Be sure to check out Megan's Blog so you can lust after her style as much as we do… :)
:http://http://whatsnewpussycatt.blogspot.co.uk/
Rememer Thrift Store <3s you!!