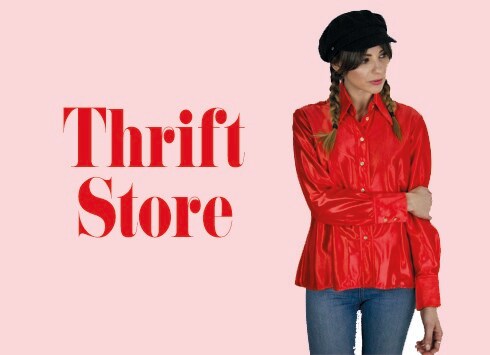 Nottingham, UK
✌ New and hand selected vintage clothing for bohemian daydreamers to bad-ass babes and everything in...
THRIFT STORE HAS LANDED!!
We are Thrift Store, hello! :)
So today we have invaded Asos marketplace with kick ass vintage pieces!
Thrift Store was created in September 2013, with our super cool store opening in Hockley, Nottingham!
Come and check it out if you're ever around!
Our concept is to bring trend-led, hand-picked, super cool, retro clothing to guys and girls all over the globe!
We are inspired by San Francisco's 1960s summers of love, Brooklyn's raw 80s edge and Seattle's 90s grunge.
Heres a few snaps to give you a sneak peak into the Thrift Store world!
Keep your eyes open for awesome offers , awesome new stock , and more awesome Thrift Store gossip!
<3 Thrift Store