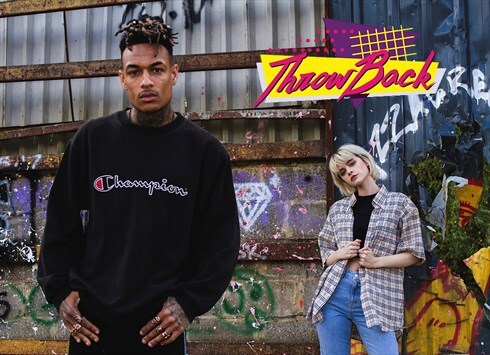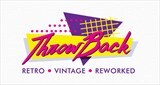 Milton Keynes, UK
Internationally vintage clothing with the freshest vibes. Eco Friendly. Overthrowing Fast Fashion one...
OUR TOP 10 VINTAGE FESTIVAL LOOKS.
Festival season is well under way, but with festivals still continuing throughout September, Its still not too late to bag yourself a top festival trend. Who knows you may already have some of these looks tucked away in your wardrobe or better still, you may be donning a few of these looks already. So, now here is our countdown of our top 10 vintage and retro festival looks.
10. Vintage Dress.
Now this can be any vintage dress you have in your wardrobe, from 50's- 90's! But florals, and heavily printed dresses work particularly well at a festival. I'd suggest a little 60's mini dress which look great donned with wellies! 70s Maxis are always great, but make sure its not muddy! No-one wants to be dragging the whole field around at the bottom of their dress. Vintage dresses are always a great base, and you can always add or remove layers depending on cold or hot you find yourself. You will always stand out in the crowd, and you can guarantee that nobody will be wearing the same outfit! Available from Throw Back upon request.
9. Crazy Print Shirt
Think fresh prince of belle air. They come in so many patterns, and gosh some of them hurt our eyes just a little bit, Being unisex, you can borrow it out of your boyfriend's or girlfriend's wardrobe. Maybe you should ask first. Tie them at the waist, wear over a tee. Instantly adding a pop of colour to an otherwise dull outfit. Guys can wear them buttoned up to the collar, with some jeans or shorts. Wear unbuttoned too for a looser, laid back look. Loads available from Throw Back for £16.
8. Bandanna
Lets be honest after a few days at a festival, you haven't showered and your hair starts looking ropy. Mine does anyway. Now how can we hide this fact? Under a bandanna. They come in a variety of colours, so you can always match, or clash with an outfit you'll be wearing. The easiest way to tie them, is fold them into a triangle, swish and then tie to your head. Super Affordable too. Available from Throw Back: £2 each or 3 for £5 this festival season.
7.US sweater
Baggy, free size, and printed with a great American Uni, Whats not to love? They will keep you warm on those chilly festival days, whilst looking stylish. Just roll the sleeves to just above your wrist. You may even be able to find a sweet little american sports team sweater. Loads available from Throw Back, prices starting from £15.
6. Sunglasses.
Nobody sleeps at a festival, and what better way to hide those eye bags? Under a pair of super retrotastic sunglasses of course. Available in a variety of styles, and colours, to suit anyone. Oh, and not to mention they'll keep the sun out of your eyes too, or the rain if you're at a British Festival. They go with pretty much anything, just choose a frame that suits your face, and most importantly style. Available from Throw Back for £10
5. Crop top
Crop tops are hot for 2016, and not just for summer! A popular cut, sitting on the waist! We love them as they're super flattering, by showing off the narrowest part of you! They look great teamed with jeans or shorts. Again being something you can dress up or down. Loads of styles and brands available from Throw Back from £14.
4. Jumper
The 80's and 90's saw some amazing crazy print jumpers, and we love 'em! The high street always copy these fab little items, the difference being they mass produce the same print! Borrrrrrring we say! Grab an original retro one, be different, own something completely unique, whilst looking bang on trend! Who wants to wear the same item of clothing as someone else? They will also keep you warm, and snuggly during the evening and night whilst you're partying hard. Don't let the cold, get you down.
Loads of awesome jumpers available from Throw Back for £15.
3. Levi's Shorts
Most of us will have at least one pair, knocking around in our wardrobes. The iconic distressed, raw hem teamed a cozy jumper or cute crop top, or ralph shirt for the men! Really great, as they can be as short or long as you like. Shorter ones for girls, and longer ones for guys. Can always fold the hem, if you don't like that worn, raw look! Perfect for holidays, and surprisingly good in the winter too, teamed with thick tights. Patch the hell out of them for a unique look. Available from Throw Back for £15.99
2. Shell Jacket
The Shell Jacket, or windbreaker almost made it to number one! They come in so many colour variations, and patterns that they will keep you looking fresh during festival season. Not only are they cool as fuck, they will keep you from being exposed to the elements, with them being waterproof/ doing as they say, and protecting from the wind! Branded ones are also available, you could even bag yourself a Gucci one, Miss Delvigne herself will be super jealous! Branded available for £35, and unbranded start from £22 from Throw Back.
Denim Jacket
Now the Denim Jacket, is the ultimate wardrobe staple. There is nothing it doesn't go with, it is one of the most versatile items of clothing you can own. Wearing oversized or cropped, its always worth owning a few variations. Throw it over a Vintage dress(As mentioned previously). Team it with some leggings or contrasting coloured jeans. Or if you're feeling brave rock the double denim look. Anyway it will take you through all seasons. The great thing about them each one is 100% unique, two jackets are never exactly the same, yet they are still bang on trend. We love the ones we find with unique patches, not like the typical patches you'll find on the high street. But of course add more if you'd like, we cant get enough of patches here! Loads of styles, brands, colours, and sizes available for £30 from Throw Back!
So there you have it, our top 10 key festival fashions for 2016! Although with our trend predictions for 2017, we can definitely see all of these items sticking around a lot longer than just for 2016! . All the items mentioned are available on our online asos boutique, remember to hit the follow button more retro content!