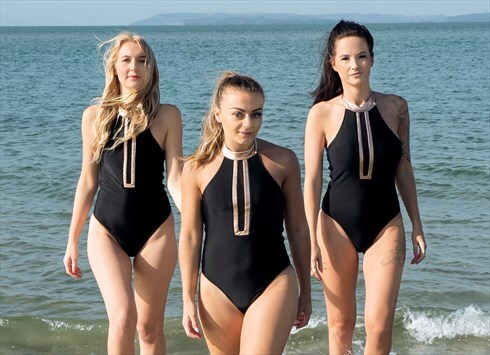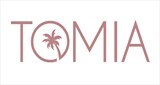 Bognor Regis, UK
Tomia Swim is an independent resort & swimwear label, established with a desire to innovate the industry...
Welcome to TOMIA Swim 👙
Hi, and welcome to our store!
As a small UK business we are so pleased to be joining ASOS Marketplace to showcase our collection of swimwear, to have you holiday ready this summer. We thought it would be good to share a little more about our brand and the story behind what we do.
Timeless swimwear, for unforgettable moments
We believe swimwear shouldn't be made for just one season; instead TOMIA create lasting, timeless designs, with a modern twist, to create forever styles for all body types. Our swimwear designs are lovingly created by an independent UK based designer to accentuate contemporary flair combined with classic, lasting style, at affordable prices.
A word from CEO, Katrina
I launched TOMIA Swim after struggling to find swimwear that was on-trend and fashionable, whilst also having classic, lasting elements. The market was flooded with fashion swimwear, perfect for a one-off wear at a pool party for 5 hours, but nothing quite right for a luxury trip abroad (unless I was willing to spend £500 on a bikini!). As a holiday lover and sun worshipper, I found myself searching every website possible for the right swimwear, yet the beautiful designs I so desired always seemed out of my grasp. There was a need for classic yet modern, on-trend swimwear as finding something lasting yet contemporary was a challenge.
Starting with a couple of late night sketches and progressing to spending hours obsessing over Miami Swim Week, I found my passion. I had designs and ranges I wanted to shout about and a burning vision for fresh new designs that didn't get blended into everything else on the market.
Fast forward to now, TOMIA's goal is to be the future of swimwear, offering designs you will not have seen anywhere else before. Our vision is to have swimwear for every woman, for every occasion. So if you love to travel, enjoy trips to the spa or sunbath by the paddling pool every chance you can, they'll be something for you here at TOMIA.
Love Katrina xo
Our Vision
The 'throw away' generation has a pool of fast fashion companies creating weekly on trend designs, suitable only for a short while. With a driving force to adapt how the fashion industry produces garments, TOMIA is focused on creating classic, lasting pieces that women will want to wear time and time again.
Passionately designed by founder Katrina, each piece has been made with sophistication and courage in mind, to have you feeling your best. You will not see new designs released each season; instead we'll provide you with swimwear that is here for the long haul, to last all year round.
If you have any questions on our designs or sizing, please do not hesitate to get in touch as we will be more than happy to help.
All the best,
The TOMIA Team x