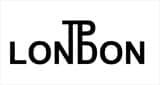 London, UK
T-Shirt Policy London, started in 2010. The brand gained its popularity soon after- famous for the...
BEHIND THE SCENES @ OUR HEADWEAR COLLECTION
Our headwear collection was shot at the Fashionable Brick Lane in London, last Tuesday.
At the shoot we also photographed the beautiful shirts collection by Dubai based designer "Hafsa Lodi".
The shirts will be available Exclusively at our boutique on ASOS MARKETPLACE.
Stay tuned.
Our Photographer Steph & gorgeous Model Jana.
At Brick Lane with Cool Wall Art & our Tye Dye t-shirt & Floral Blue Headband.
Some Polaroid photos from the shoot.
Rock Chic Tee with our Floral baseball hat.
Our Makeup Artist Anne, Loving the Black Rose headband.
Steph Shooting the beautiful piece from The Hafsa Lodi Label paired with our 'Over The Top Headband"