Get 20% off with promo code FAIRY20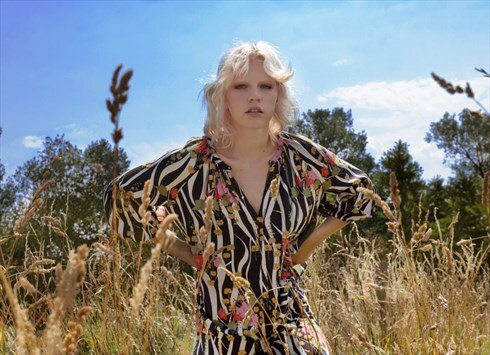 VAT No: 229370012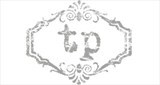 CHELMSFORD, UK
Traffic People was born in the heart of London, on the streets of Portobello Road and Camden. The designs...
Daisy Buchanan's guide to grown up style
Don't laugh, but it took me a long time to learn how to dress myself. Seriously. Once I'd figured out the difference between arm holes and neck holes, and realised that most labels sit in the same place and they're usually meant to stop you from wearing your clothes back to front, I spent years wondering who I was, and what that person should wear. I took part in some very interesting experiments with denim. I learned that pinstripes look peculiar on me. I discovered that I have a very large head, and I can only wear the most enormous hats – if I try a beret, I look like I'm about to swim the Channel. However, after making so many mistakes, I think I've finally cracked it. Here's my guide to grown up style – all of the tips and tricks I've learned to help me feel my best.
Choose what makes you feel good
While it's fun to experiment, sometimes it's really helpful to have a signature style to fall back on. You don't have to be Kanye and have your own line of trainers, just a very broad sense of a shape or a colour that you'll always be drawn to, regardless of fashion, weather that feeling you get in your gut when you start to regret your third bowl of pasta. My signature is a midi dress with statement sleeves. I feel pulled together, pretty, powerful and practical. You can run for a bus in a midi without flashing your knickers, and I've learned the hard way that I can't do it in anything shorter. The Luck Be A Lady dress is my dream midi – I can dance in it, I can pose dramatically with cocktails and flaunt the fab sleeves, and I can wear it with hundred denier tights or no tights at all.
Separates help me keep it together
Most of us probably spend our school days wearing some combination of skirt, shirt and jumper. We might have promised ourselves that we would avoid going out of the house in anything that ever felt like a uniform ever again. (Although this argument did not cut any ice with the manager of the supermarket that I worked at in the university holidays. I do not miss that fleece.) However, after a few years of complicated clothing configuration, we long for the simple security of the skirt and jumper combo. Skirts and jumpers are now my grown up uniform. A statement midi is an underrated staple and makes all of your other basic items work much harder. As the name suggests, this one is a Marvel – wear it with a grey or navy jumper, and it will take you anywhere.
It's fine to dress up for the pub (or the park, or the supermarket)
The trouble with occasionwear is that people assume you have to save it for a special occasion. But life is short, dresses are great and you can justify buying more of them if you wear them to celebrate tiny triumphs and minor successes. You thought you'd lost your bank card, but it was under a plate? Get dressed up! You didn't hit reply all and send the email about your boss to your boss? Put on your party clothes! I love the Mamma Mia dress because it proves that lace is ace. It's elegant, but laid back enough for a sunny afternoon in a beer garden, or a trip to the cinema. But make sure you go out afterwards and show it off!
Everything goes with gold
In the last couple of years, I've discovered something strange. The colour gold is a surprisingly versatile wardrobe staple. I've acquired gold jumpsuits, skirts, dresses and trainers, thinking "this is silly and I'm sure that I'll see sense and swap it for a sensible black one" only to discover that the gold is good, and I wish I had more of it! Leaping into the gold pool, a la Scrooge McDuck, is a bit scary, so this shirt is a gleaming gateway to a wardrobe full of shiny things. I'm going to get it because I know that I already have four gold skirts it would look great with.
(Jump)suits you
Sometimes, there's not quite enough drama in a dress. You're giving a speech, or getting an award, or attending a wedding and you know your ex is going to be there – and you need to look and feel like Angelina at every Oscar ceremony. This is where the jumpsuit comes in. It's power dressing without the shoulder pads, and it's impossible to feel anything but amazing when you're zipped into one. This is why superheroes love an all in one. The neckline and bow detail on the Greta makes a serious statement – and the statement is "I'm serious!".You could dance the Macarena in this and still be the coolest person in the building.
If you fancy reading more of Daisy's musing, her book How To Be A Grown Up has been published under Headline and is available now or subscribe to her newsletter with a special discount code with 15% off Traffic People clothing
http://tinyletter.com/Schmancy/letters/give-us-all-the-bacon-and-eggs-you-have-the-h