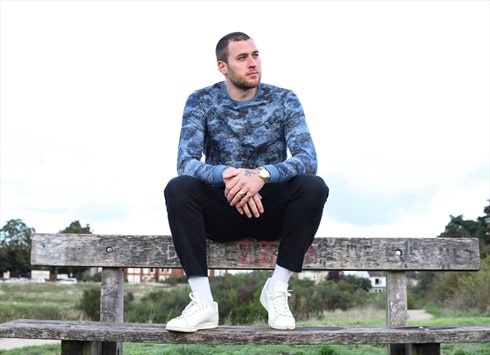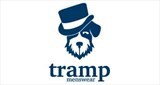 Norwich, UK
We are a British made designer menswear brand delivering stylish t-shirts, sweats, jumpers, caps and...
We've launched on ASOS Marketplace!
A couple of weeks ago we launched our luxury menswear collection on ASOS Marketplace! What a huge achievement for the Tramp Team and this will bring the brand to the forefront of shopping experiences.
We have spent the whole of last week working hard to get our shipping cost down. On our website we offer free delivery but were struggling to get the cost down for our boutique on ASOS Marketplace. We have now found a new way of sending our products, not compromising on the attention to detail, that independent clothing brands should deliver, therefore, you can now receive the same awesome free delivery we strive to deliver to our customers via ASOS. Remember, each and every one of you matters to us, so if you have any feedback on how to improve our new boutique then please drop us a line to info@trampmenswear.co.uk. We would be delighted to hear your thoughts.
All orders placed through ASOS Marketplace come directly to us at Tramp HQ. Please be assured that no matter the platform, all orders come through to us and are precisely picked and packed with the same care and pride that we have for all our own website orders. We carefully wrap each order in tissue paper, using our branded dog sticker to secure the wrapping. All orders made, from each and every customer is massively important to us, no matter the platform used.
Newsflash… we're pleased to announce we have now launched our very own unique range of super soft cotton Tramp socks and these too, will be available to shop via ASOS Marketplace very soon. So keep an eye out for the drop. Our manufacturer has over 30 years of experience delivering superior product of outstanding quality. The socks come in a variety of nine different colour combinations to complete our luxury menswear collection. We have pale grey, cream, navy, black, orange, red, green, slate blue and burgundy to compliment any colour Tramp tee. You can also purchase the socks in a multi pack set of three saving you £3 on the third pair and £3.50 on delivery. To view the full range of unique menswear please visit our website and shop socks.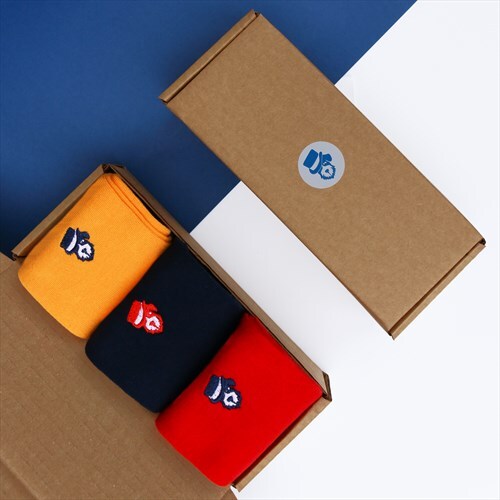 It's all happening this year, as we have a range of caps coming very soon! All design concepts are complete but we are still finalising colour-ways and combinations for our dad caps. Who knows what a dad cap looks like? Well we didn't either before the Tramp team showed us. This type of cap is similar to a baseball style cap but instead of a ridged and stiff structure, it is unstructured, has 6 panels and a mid visor shape. Due to being a small business we didn't want to rush our decision and had to think carefully about the type of cap that we wanted to stock. The design team has worked for months, sketching and testing the perfect shape for our dad caps; we finally have them in production as we speak (or as we write). We have worked hard on trialling and testing our caps just like our other Tramp products, before they come to market we ensure the quality and performance of our products are Tramptastic. Keep an eye out for our new caps as they'll be dropping soon, possibly by mid May but we can't promise anything.
Navy has been a really big colour for men's fashion this season, is it because it's a safe option? We think it is. We're been deliberating over our cap colours and just like we have four navy fresh men's t-shirts, we are thinking about dropping two navy cap options with the Tramp dog in two different colours. What do you guys think? Would you buy two navy caps if the logo colour were different? Or if you bought one of them, would this rule out the other option? We want to know your thoughts.
Finally, if you have any questions or queries about any of our products or just thoughts in general about our unique menswear, then please drop us an email, as we love to hear from our customers. We would be really grateful if you could visit our ASOS Marketplace storefront as we are currently trying to build our 'review section', so if you are planning on making an order within the near future, please order through our ASOS boutique.