Binche, Belgium
IMPERIAL STYLE OF TREBIUS VALENS is a timeless brand. Our brand tells the love story between Belgium...
Escape to Naples with Ciro Pipoli and TREBIUS VALENS
Naples inspires the colours of the imperial style of TREBIUS VALENS. It is therefore quite natural that our creations are expressed imperial in the Parthenopean city.
Neapolitan sunlight allowed the photographer Ciro Pipoli to transcend the originality of our graphics and colours.
Born between Vesuvius and the sea
Ciro Pipoli is from Naples, and more precisely, Spanish Quarters or Spanish Quartieri. He discovered photography when he was 16. Since then, he has seen the world differently through a lens.
His look, he shares it on an Instagram account followed by more than 56,000 followers.
Every day, tirelessly, he posts a slice of Neapolitan life immortalized forever. Ciro pays tribute to the inhabitants of his neighbourhood, where life is so special.
His photographs invite you to travel in the intimacy of real Neapolitan life: the linen that flies between two facades, a child who dives into the water of the port, or simply the gaze of a child who expresses the joy of life… in Naples.
Prestigious collaborations
The photographic eye, artistic and narrator of the Neapolitan style has already seduced big names. Caputo, Samsung, Heineken, Corona Extra, Warner Bros, Nexo Digital, the European Commission called on Ciro Pipoli's snapshots for their communication actions.
One of the most prestigious collaborations is undoubtedly the series of visuals made in the streets of Naples for the famous high-end brand Dolce & Gabbana.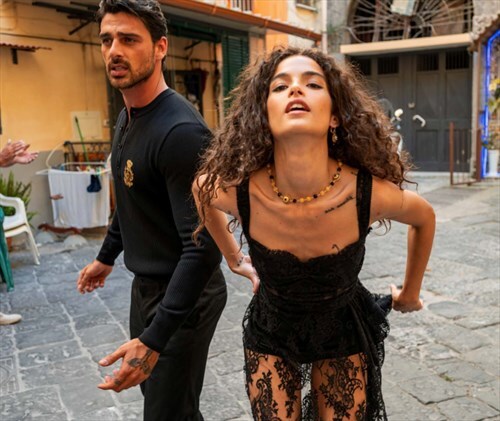 The thousand cultures of Naples
Naples is a thousand cultures, a thousand colours as Pino Daniele sings. It is these thousand colors that Ciro Pipoli, 26 years old, stalks every day his Nikon around the neck. Far from the stereotypes of a standardised contemporary life, Ciro wants to show what makes Naples so unique.
An abandoned chair on the seaside symbolizes the seat left free to not forget anyone. The ancestral Neapolitan hospitality is highlighted here.
Ciro trova così assurdi quei napoletani che sono affascinati dalle bellezze del mondo senza conoscere la ricchezza e la bellezza della loro città, Napoli.
Imperial Naples
The wealth of Naples inspires Ciro, as it inspires the imperial style of TREBIUS VALENS. It is therefore quite naturally that our visions crossed to create "clichés" of an imperial Naples. Incitement to travel, incitement to colors,... incitement to a human lifestyle because Naples is a city that beats to the rhythm of humanity.
some useful links :
The site of Ciro Pipoli
Ciro Pipoli on Instagram
Photo credits :
Ciro Pipoli, Dolce & Gabbana, TREBIUS VALENS