Wigan, UK
CONQUERING THE EVERYDAY ACTIVE LIFESTYLES OF WOMEN WORLDWIDE, UNDER-RÂPT POSES AS A PLATFORM BETWEEN...
READY, SET, NEW YEAR NEW YOU!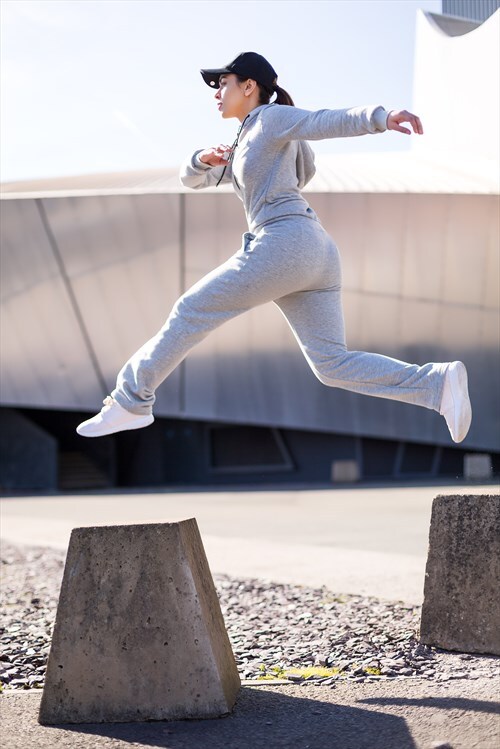 What better time to launch our Sports and Athleisure wear than New Year!? Thanks to ASOS marketplace we are giving you the world's first Sustainable Modest Athleisure brand and as a motivational gesture we are offering 20% for the first two weeks! #noexcuses
UNDER-RÂPT has been influenced by brands such as YEEZY, FENTY and VETEMENTS that champion over-sized and relaxed silhouettes. Gender fluidity is largely expressed through fashion and the guidelines to dress modestly mean that over-sized forms are no longer regarded as unfeminine or deemed 'unfashionable' but instead are an expression of individuality. UNDER-RÂPT presents comfortable, relaxed and ready-to-wear loungewear pieces whilst the core sportswear range focuses on practical, timeless and resourceful sport shapes.
UNDER-RÂPT design aesthetic is to create quality, accessible product to empower women's active lifestyles. So whether your strutting into 2018 with Sunday Yoga sessions, Hitting hard at SPIN or taking a stroll before kicking back at your favourite brunch spot we have something to fit your everyday needs!
Follow us on social media for your daily fashion, fitness and lifestyle updates!
INSTAGRAM :https://www.instagram.com/under_rapt/
TWITTER :https://twitter.com/under_rapt
FACEBOOK :https://www.facebook.com/underrapt/
LINKEDIN :https://www.linkedin.com/company/18018442/