Wigan, UK
CONQUERING THE EVERYDAY ACTIVE LIFESTYLES OF WOMEN WORLDWIDE, UNDER-RÂPT POSES AS A PLATFORM BETWEEN...
UNDER-RAPT MADE IT TO FASHION SCOUTS FINAL 30
FASHION SCOUTs final 30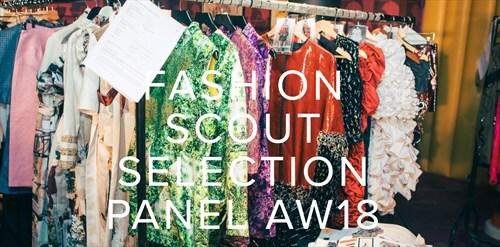 RESPONSIBLE FOR THE LAUNCH OF A WHOLE GENERATION OF TALENTED DESIGNERS INCLUDING PETER PILOTTO, FELDER FELDER, DAVID KOMA, WILLIAM TEMPEST, EUDON CHOI AND PHOEBE ENGLISH, XIAO LI, GYO YUNI KIMCHOE AND ROBERTS|WOOD. ALONGSIDE THE BRIGHTEST BRITISH TALENT, FASHION SCOUT IS AN UNRIVALLED PLATFORM FOR NEW BRANDS TO SHOWCASE AT LONDON FASHION WEEK AND GAIN INTERNATIONAL RECOGNITION FROM MEDIA PUBLICISTS, RETAIL BUYS AND FASHION/BLOGGER INFLUENCERS.
BACK IN MY FASHION STYLING DAYS (2012/2013) I REMEMBER ATTENDING THE FASHION SCOUT SHOWS AND SEEING DESIGNERS SPU JAN AND PETER PILOTTO SHOWCASE THEIR COLLECTIONS! AS A STYLIST I LOVED SEEING FRESH AND NEW TALENT BEING ACKNOWLEDGED.
MY THOUGHTS WERE…."OHHHH I LOVE THIS SHOW" . "OHHHH AMAZING EDITORIAL PIECES" . "OHHHH I WANT THAT!"
BUT DID I EVER THINK "OHHH ONE DAY I WILL BE A DESIGNER AND SHOWCASE AT FASHION SCOUT" .....The answer is NO!
I ALWAYS ENJOYED DISCOVERING NEW AND INVENTIVE BRANDS AND LOOKING FOR TREND INSPIRATION FOR FASHION BUYING AND STYLING. MY LOVE AND PASSION FOR MERGING WESTERN FASHION TRENDS WITH MY CULTURAL BACKGROUND HAS ALWAYS INFLUENCED MY PREVIOUS STYLING PROJECTS AND I SUPPOSE HAVING COME FROM A BUYING BACKGROUND I HAVE THAT BUSINESS AND COMMERCIAL EYE FOR THE FASHION INDUSTRY.
FAST FORWARD 2017, AFTER FASHION WEEK INTERNING, SALES ASSOCIATE, FREELANCE STYLIST, FASHION BUYING AND A POST-GRAD IN BUYING AND MERCHANDISING I AM NOW PROUD OF DEVELOPING INNOVATIVE, SUSTAINABLE, ECOLOGICAL MODEST SPORTS AND ATHLEISURE! UNDER-RAPT IS JUST AN EXPRESSION OF MY LOVE FOR CULTURE, FABRIC TECHNOLOGY, WESTERN TRENDS, FITNESS, NUTRITION AND BEING ABLE TO SHARE THIS WITH WOMEN WORLDWIDE!
I BELIEVE IN UNDER-RAPT AND WHEN YOU BELIEVE IN SOMETHING SO MUCH YOU JUST WANT OTHERS TO BELIEVE IN IT TO!
LATE 2017 I APPLIED FOR THE FASHION SCOUT COMPETITION, TO SHOWCASE UNDER-RAPT AT THIS YEARS LONDON FASHION WEEK FEB A/W18 SHOW! ALTHOUGH I HAVE JUST LAUNCHED MY NEW COLLECTION, I ALREADY HAVE IDEAS FOR THE NEXT AND MANAGED TO BRING THIS TO LIFE FOR THE COMPETITION…I WONT REVEAL TO MUCH BUT JUST THINK 'DEEP SEA' COLOURS AND 'MERMAID VIBES'.
AFTER THOUSANDS OF APPLICANTS I MADE IT TO THE FINAL 30 JUDGING PANEL. JUDGED BY 6 EXPERT JUDGES, INCLUDING MARTYN ROBERTS, FOUNDER AND MANAGING DIRECTOR OF FASHION SCOUT, IDA PETERSSON, WOMENSWEAR BUYING DIRECTOR AT BROWNS, HATTIE CRISELL, ACTING FASHION EDITOR AT THE TIMES, EMMA FIRTH, ONLINE FASHION EDITOR AT HUNGER MAGAZINE, KENDALL ROBINS, FASHION PROGRAMME MANAGER AT THE BRITISH COUNCIL AND FABIO PIRAS, MA COURSE LEADER AT CENTRAL SAINT MARTINS, UNDER-RAPT HAD THE PLEASURE OF PREVIEWING ITS COLLECTIONS AND ALTHOUGH I WONT BE AT FASHION SCOUT THIS YEAR, I AM VERY PROUD TO HAVE COME THIS FAR WITH MY BRAND. TO BE ACKNOWLEDGED BY SUCH INFLUENTIAL INDUSTRY PROFESSIONALS IS AN ACHIEVEMENT IN ITSELF AND REMINDS ME THAT I THAT I AM HEADING IN THE RIGHT DIRECTION AND UNDER-RAPT IS UNIQUE!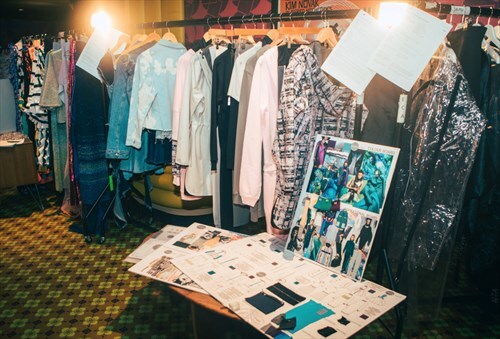 READ MORE AT…
http://fashionscout.co.uk/news-home/fashion-scout-selection-panel-aw18