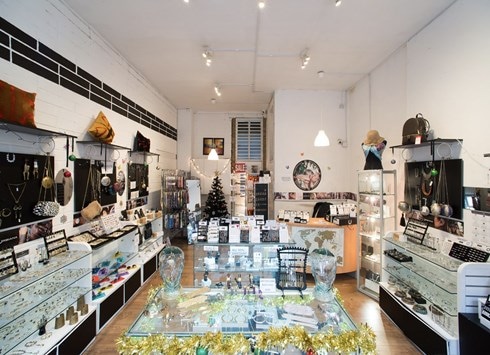 London, UK
London-based independent jewellery and accessories boutique. Established in 2013, Urbiana is your...
Let your chains do the talking!
Chains are well known for being the most versatile addition to one's jewelry collection. No outfit is too boujee or too casual with a simple chain.
Not sure what kind of chain is right for you? We've got your back!
1. Snake Chains
Don't worry, this snake is not poisonous!
Perfect for your daily wear, our Snake Necklace is an amazing present for all minimalist lovers!
Do you like the silver or gold one better? We can't decide!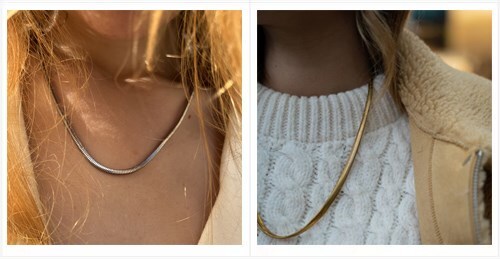 2. Sleek Chains
Not all your jewelry needs to scream and shout!
The sleek design of these chains makes a chic case for minimalist fashion while giving a stylish edge to your look.
They're ideal for stacking too!
Just take a look at our Stainless Steel Sleek Chain and Simple Chain Necklace stacked together.

3. Simple Link Chains
Chunky or not, you can't go wrong with simple link chains.
Pair these link chain necklaces with your office outfit to impress your colleagues or choose a more casual option, pairing it with a simple tank top. However, you choose to wear it, you'll look stunning!
Link Chain Necklace and Stainless Steel Necklace

4. More Creative Link Chains
If you're struggling to decide on one type of link chain necklace, we totally understand!
Here's a few more: Stainless Steel Link Chain and Stainless Steel Link Necklace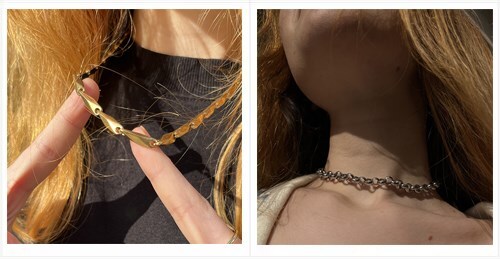 Watch our Instagram reel for more chains inspo.