London, UK
FOLLOW US FOR 10% OFF YOUR ORDER Independent boutique born in the very streets of the Uber cool famous...
Statement Earrings, Pearl rings and colourful beads: everything you need to know about the Jewellery Spring Trends in 2021
12th of April 2021: The date we have all been looking forward to since Boris Johnson announced the roadmap for lifting lockdown. Bars and restaurants outdoors will finally open and we will have a chance of sharing a meal with our friends after months at home.
Are you already stressing out about your outfits? Don't worry, with our latest trendy jewellery we've got you covered.
Statement earrings , pearl rings and colourful beads will definitely lift your mood and add character to your spring outfits.
This season is all about pearls. We have seen pearl jewellery all over the runways, from Marc Jacobs to Jason Wu. Urbiana decided to jump on the trend by combining the idea of the elegant pearl with our bold and unique designs to create our own concept of Pearl rings.
Statement earrings will play a key role in your spring outfits. An eye-catching choice to add a touch of personality to a casual outfit. Our favourite ones we recommend are the Urbianauk cross earrings or the tree of life earcuff. Simple, yet unique. The right statement earring can turn even the most basic white t-shirt/black jeans outfit into something special.
Lastly, colourful beads have been all over social media.
The popstar Dua Lipa was one of the first celebrities endorsing candy-coloured necklaces.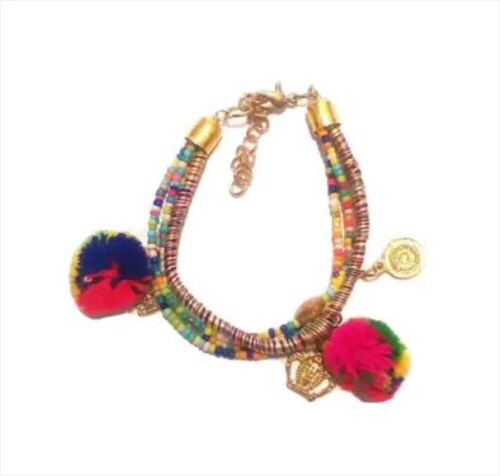 We played with colourful beads by adding them to our earcuffs, necklaces, bracelets and earrings designs to help you spice-up your wardrobe in a fun way.