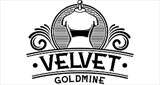 Albany Creek, Australia
Helping treasure hunters thrift from the comfort of their own home since 2018, Velvet Goldmine Vintage...
Thrift Like A Pro - A 2020 Brisbane Guide
Hello fam, and welcome to Velvet Goldmine Vintage!
I'm stoked to be joining ASOS Marketplace, and I figure what better way to kick it off than start with the most common question I am asked: where do you find your vintage stock?
The answer: it varies. Helpful, I know.
But here I'm hoping to break it down a bit so you too can discover the joy of thrifting.
Let's begin!
I've been thrifting since I was in high school, but I only started seriously thrifting around June 2018, when I first decided I to start treasure hunting for my very own shop. See, I love thrifting, but not everyone relishes the thought of diving through mothballs and granny pants and 500000 Millers clothing rejects in the hopes of finding at least one buried treasure. And, the truth is, you'll often come away disappointed.
But on that rare occasion when you find that 1980s Christian Lacroix skirt in near perfect condition at a Lifeline store, you feel like a god among men.
This is how I got addicted, and also why I started up Velvet Goldmine Vintage – to do the footwork for you, find these glorious pieces and have them all in one easy spot for you to pick from.
However, if you are looking to go on your own thrifting adventures, I've got some tips to share.
Where to look?
The most obvious first stop is the noble charity store. You can find something pretty AND feel like a good person doing it. Yay!
Being located in Brisbane, it's easier for me to find decent charity shops than say, living in a small rural town, but harder than living in a more urban, hip place like Sydney or Melbourne, where their charity shops often have designated vintage sections. In poor old Brisbane, you gotta dig for your vintage.
When you're in one of these shops, there's generally no special, easy to find section with neon lights pointing out where to find the vintage goodies. Just pick a rack and dive in.
Remember – vintage goodies are everywhere and for everyone, so don't forget to look in the plus size sections, men's clothing, shoes, etc.
Below are some of my top picks:
St Vincent De Paul's Society
Ahh, Vinnies. Don't ever change.
I find the constant stock turnover at Vinnies to probably be the best out of all the charity shops. I almost never find the same item twice on my visits.
Some of my favourite finds have been at Stafford, Grovely, Paddington (although be warned – Paddington, being hipsterville, has caught on to the thrifting craze and their prices are ridiculously high for a charity shop), Geebung and Newstead.
Be sure to check out their denim as I find they quite often stock Levis. I also once nabbed a pair of Ralph Lauren jeans from a Vinnies.
Lifeline
Lifeline is another excellent mainstream charity shop with multiple great locations. Once again, their stock prices vary by location. For example, the Lifeline Superstore in Brendale is excellent – a massive warehouse with cheap prices and sale racks. The Lifeline in the Brisbane CBD is ridiculously expensive (difficult to find an item under $30). I find this to be because people who live in the city tend to donate their designer clothes to the CBD Lifeline, thus the items are quite expensive. But there are a lot of designer (and very fake designer) items to be found in the little Lifeline on Adelaide St.
My favourite Lifelines that I have visited are in Stafford, Brendale and Geebung. Always look out for their superstores if massive warehouses with tonnes of clothing makes you froth.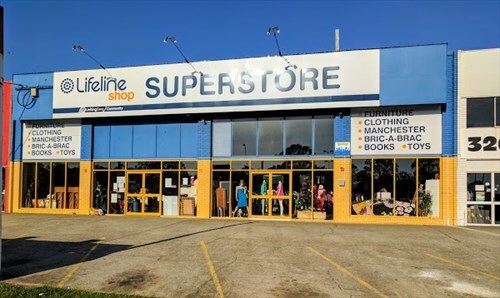 The Salvation Army
The Salvos tend to have some serious quality items, and I've never found an expensive Salvos yet. Their prices do not seem to vary by location.
They also have a superstore in Brendale, and it's excellent. Aside from great clothes, they also have a selection of vintage jewellery, shoes and accessories, as well as funky furniture and paintings.
My other favourite Salvos is located in Morayfield – I never leave empty handed and their prices can't be beaten. $2.00 Dior tie? Yes please!
Save The Children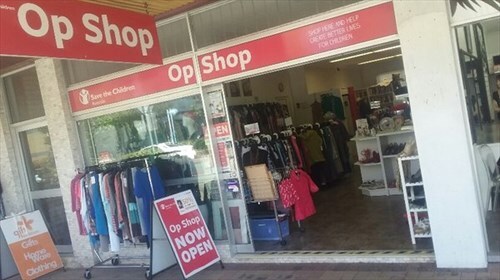 The great thing about these stores is they are the only charity shop in Brisbane I've found that actually differentiate their vintage clothing from their second hand clothing, by using vintage tags and vintage racks.
The pricing is a little higher but the quality is awesome. If you want a guaranteed find and aren't in the mood for hunting, visit a Save The Children shop.
Vintage Stores
Of course, another option for a guaranteed vintage find is…a vintage store.
Is it still considered thrifting? Maybe not, but you can find some incredible bargains in sales, last chance buys etc in good old bricks and mortar stores.
My favourite places to find a bargain are:
Retro Metro – despite being in Paddington, their prices are super reasonable and their collection is AMAZING. I have bought high quality items here very cheaply, either for personal use or resale.
SWOP – I god damn love SWOP. Visit their amazing store tucked away upstairs on Adelaide Street – it's not hard to find a bargain there.
Yesterday's Thrift Shop – another Paddington gem! I have bought vintage heels from here for $2.00 and they are everything.
Paddington Antique Centre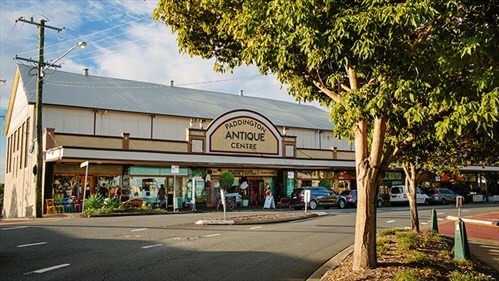 While usually expensive, if you're in Paddington, you should always stop by the Antique Centre and have a browse, just in case. If anything, it's so fun to walk through the maze of antiques and vintage clothes.
Online Thrifting
Yes, online thrifting is definitely A Thing. It's 2020, of course it is.
I often utilise eBay and Gumtree for thrifting. People often sell vintage clothes on eBay at low prices if they aren't aware the clothes are vintage, or if they're just keen to get rid of them. Don't forget to use all sorts of search words to find those hidden cheapies – including typos. Items are very often listed with typos and will disappear into the ether. That's when it's your time to shine – swoop in and bid $1.00 on that bad boy.f
Gumtree will often advertise bulk vintage clothing sales, if somebody is closing down their business and getting rid of their stock. They usually will not sell items individually but sometimes, if they're feeling generous, they'll let you take a look and pick just the items you want.
Gumtree is also an excellent source for ads for garage sales and deceased estate sales, which are often a thrifting goldmine. Check them weekly and make sure you're the first to arrive – thrifters are lurking everywhere and will fight to the bloody death for a record or some old Chanel earrings.
Weekend Notes
I love Weekend Notes! Subscribe to their vintage category to receive email updates on any vintage-related events in Brisbane and the Gold Coast that are listed on their website.
This is how I often find out about various markets, such as suitcase rummages, where you can nab plenty of super cheap bargains.
Wholesale
If you are running your own vintage business or you're just a serious horder with a problem, definitely check out wholesale businesses.
These days I hand pick / thrift all of the vintage here at Velvet Goldmine as I enjoy the process of thrifting, but when I set up shop in the beginning, I had two wholesale orders (one from Australia and one from Wales) to get my collection going.
But is it really vintage?
What is considered vintage, and how can you tell?
Stay tuned for my next guide on identifying whether or not an item is actually vintage!