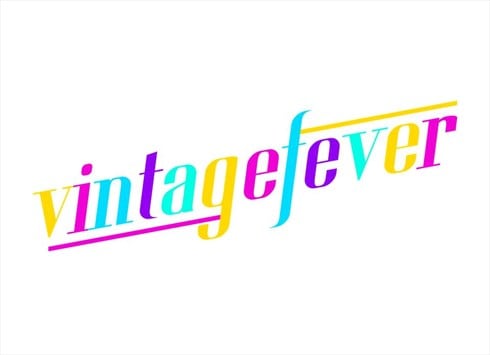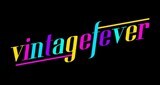 HALSTEAD, UK
We sell an electric mix of vintage fashion for the individual, that's bursting with colour and style...
An awesome year!
As we venture into 2015 I'm almost sad to say goodbye to 2014 it's been such an amazing year for Vintage Fever and we've had lots of fun along the way!
This past year has been a massive learning curve for us, establishing yourself as a company is never an easy task, it takes a lot of hard work and dedication, but most of all you have to believe in yourself. With self belief and support from others I have brought the dream of owning my own business to a reality.
2015 means bigger targets and more sales for VF, so expect to see a lot more of us. We will be adding more fair dates to our calender with the amazing Judy's Affordable Vintage Fair, covering venues all over the country. CLICK HERE FOR JUDY'S VINTAGE FAIR INFO
CLICK HERE TO SEE VINTAGE FEVER FAIR DATES
As we are feeling reminiscent of past years, we thought we would take a look back through VF best bits and memorable moments.
Our very first photoshoot – I love these behind the scene photos of our models and don't think we have ever shared them with you?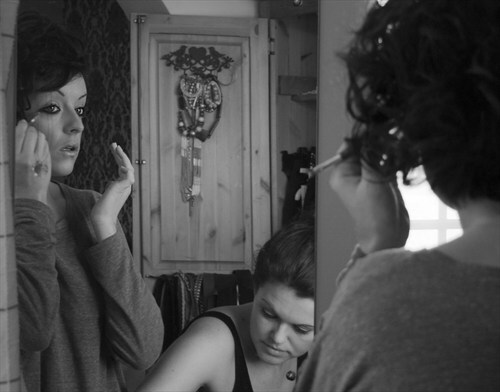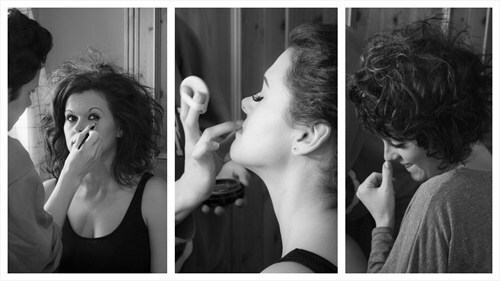 With every photoshoot must come out-takes and these makes me smile every time I see them.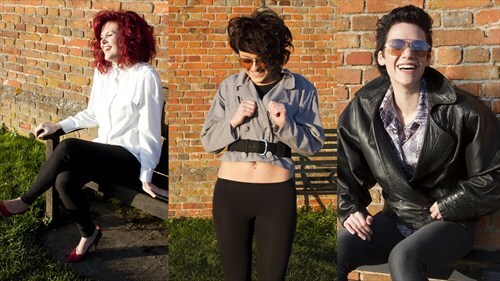 When we first started we only sold womens vintage clothing and have slowly built up our mens section, which we will be focusing more on next year. So don't worry fellas we aim to keep you looking dapper in vintage.
We love dresses and have had so many beautiful treasures pass through our store. Here's my pick of favourite dresses.

And of course we are always a fan of the 'little black dress'.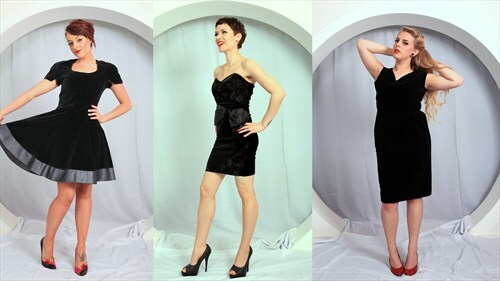 This has to be one of my favourite photos and I was so in love with this dress. Nearly made it to my wardrobe but sadly I decided to let it go. If only I could keep everything!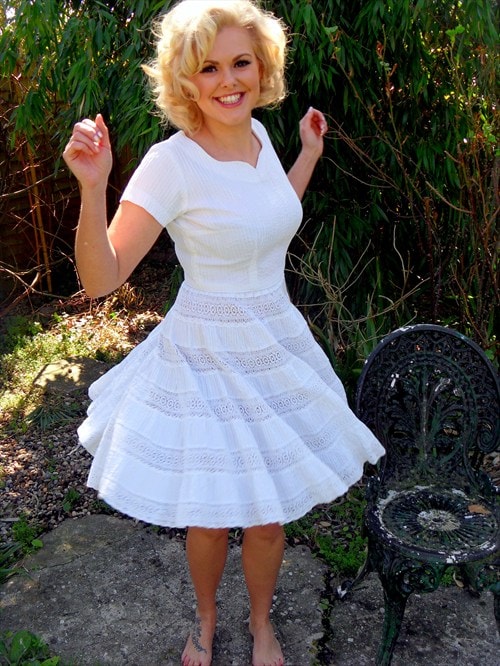 This photo was really the start of Vintage Fever for me.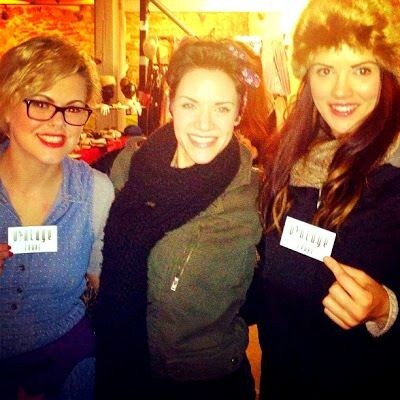 This was our very first Vintage Fair back in March 2013 and we were so busy, this made me realise what I wanted and that was to own my own vintage clothing business. Since this photo was taken we have gone from strength to strength, we are now resident traders with Judy's Vintage Fair, have a website, ASOS Marketplace Boutique and ship worldwide! Finally it's all coming together and I'm excited to see what 2015 brings Vintage Fever.
I would also like to thank my Best Friend, Claira for all her help and support this year from being my side kick at Vintage Fairs, to holding the fort when I have stock runs. The love and positivity I have received from this lady is immense and I love her even more for it.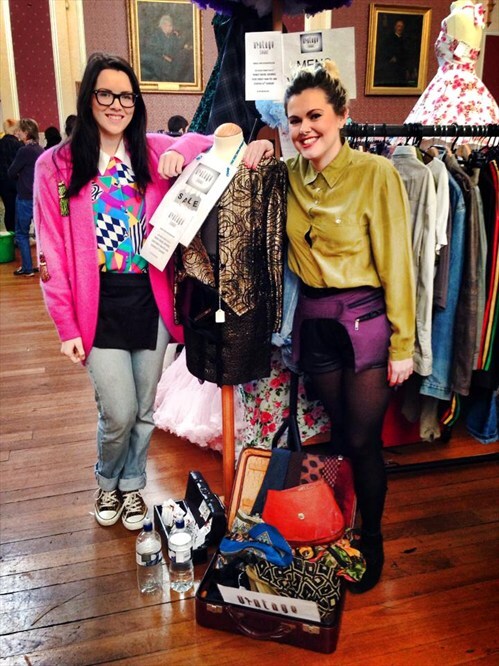 Sorry about that, mush over now – I promise! Tomorrow I am starting the new year travelling to a little cottage in Norfolk with Claira, her Bro Tom and partner Georgie, My BF Aran and of course Alfie Pug. So expect to see another blog post when I return! So as I am off for a few days this means any orders placed from 01.01.15 to 04.01.15 will be despatched 05.01.14 but don't worry UK shoppers it's next day, so will be with you 06.01.14.
So now all that's left to say is Happy New Year guys and wishing you peace and love for 2015!
Cat VF X