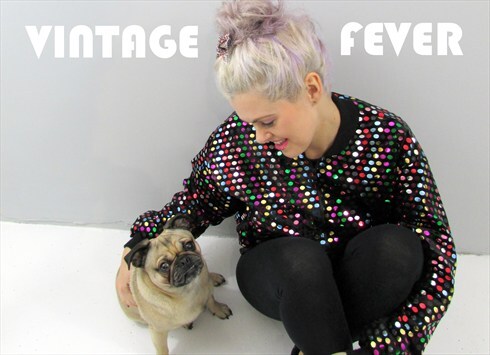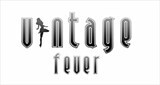 HALSTEAD, UK
We sell an electric mix of vintage fashion for the individual, that's bursting with colour and style...
ASOS HQ - Stock Event!
After much deliberation in November we decided to finally open our ASOS Marketplace Boutique and what a super idea that was! We are so happy with the results and due to the amount of sales, we are now embarking on more stock runs and even more photoshoots. Our aim is to set our collection figure to at least 100 items over the next couple of months and push forward with sales for our sping/summer collection. Once our new vintage studio is built this will mean we can be even more pro-active and we can't wait. The plans are drawn up and we are just waiting for the weather to improve then it's all systems go.
We only have one room at present, filled with vintage treasures but with sales increasing we need more space, even Alfie Pug agrees!
If anyone is considering opening a Marketplace Boutique I would say just go for it! It's not the place for vintage collectables and early vintage, but if you keep your stock current and on trend then you'll see the sales rolling in. You have to remember Asos is a worldwide fashion hub and the younger generation who are now taking a shine to vintage favour the bold and bright prints of the 1980's/90's. So these are the era's we have decided to focus on for our boutique. We're not saying you won't see some 1960's /70's thrown in from time to time, but our focal point is later vintage that can be styled with high street pieces creating a stylish look for the individual.
Super Excited
We have been invited to a stock event at Asos Head Office, in London, tomorrow and boy are we excited! This is a private event set up for boutique owners, allowing you to purchase on trend fashion items specified by the Asos Marketplace team. So fingers crossed we will get some amazing pieces for all you lovely vintage fashionista's!
Oh and we'll also get to meet the Asos Marketplace team and fellow boutique owners so looking forward to a mingle. Of course whilst I'm in London it would also make sense to pop to lunch with my fellow buyer, Claira. It's like the perfect shopping day, your pick of vintage and lunch with your bestie – it's a hard life! hehe.
With Love,
VF Cat