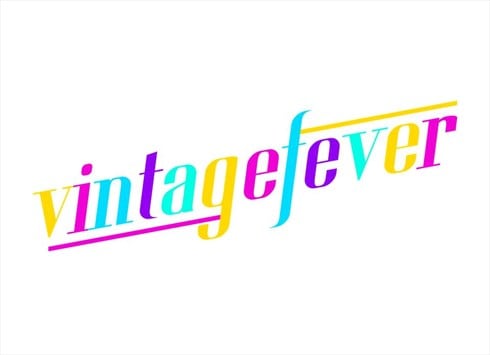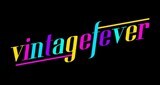 HALSTEAD, UK
We sell an electric mix of vintage fashion for the individual, that's bursting with colour and style...
ASOS HQ STOCK RUN - London baby!
Last week we spent the day in London gathering new stock for our +ASOS Marketplace Boutique but this wasn't like our normal buying events, this was a private event held at ASOS Head office in Camden, exclusive to Marketplace Boutique owners. I was so excited as I pushed open the glass door and saw the trademark ASOS logo, truth be known a buyer position at ASOS HQ would actually be my dream job – if I didn't have Vintage Fever of course!
I was in my element when I walked in to find a clean chic room full of rails of clothing, carefully divided into each section, plus my very own Vintage Fever rail waiting to be crammed with vintage treasures and that's exactly what we did!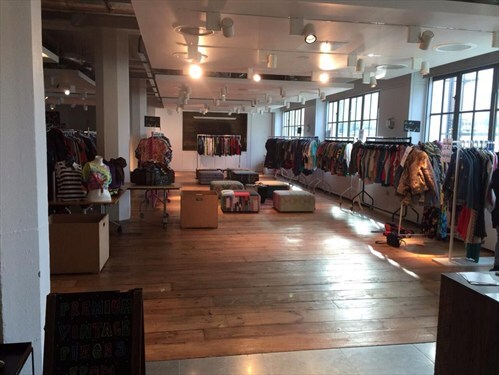 Entrance View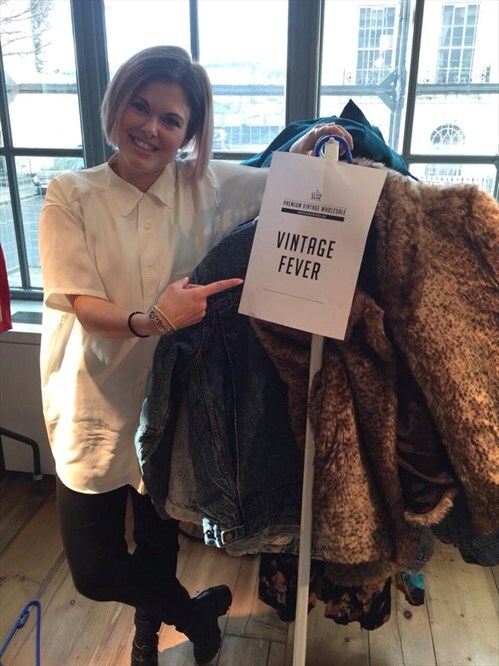 Our very own rail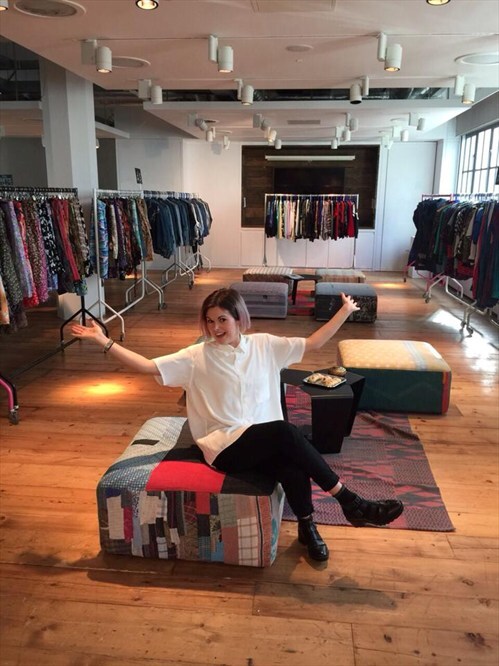 This is just one of the rooms. All this for me!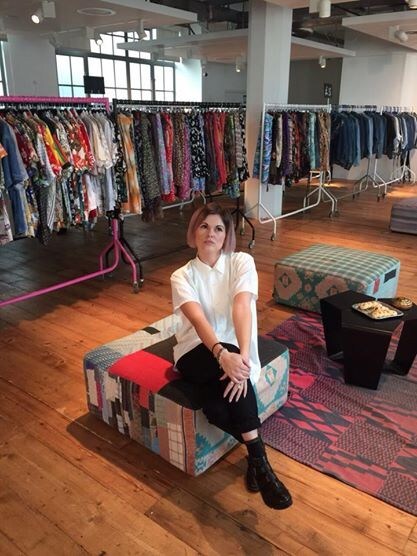 Hmmmm… what to buy?

Something for the fellas…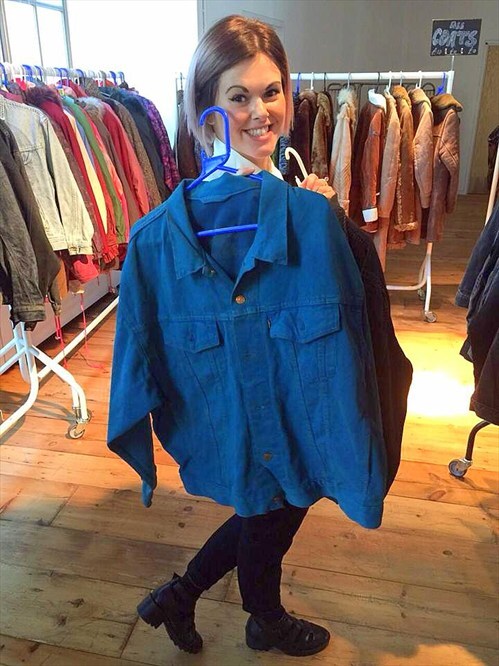 Snapped up this emerald green Levis denim jacket. Too Jazzy?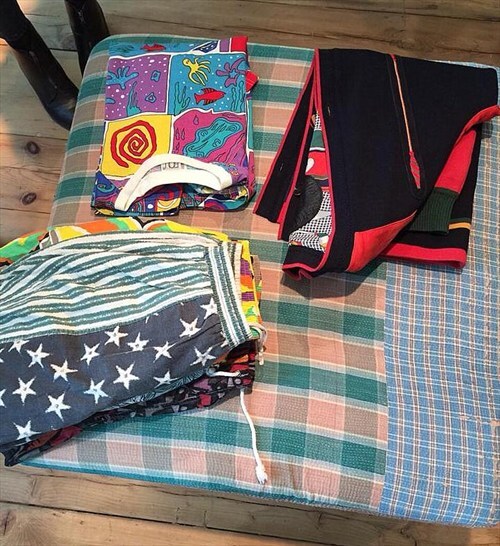 We have some rather jazzy numbers hitting store.
Happy hunting!
We picked a great mix of men and womens fashion pieces, bursting with colour and we can't wait to get them photographed and in store. Let the photoshoot planning commence!
When we were all shopped out it was time to leave but I couldn't resist a few snap shots on the way out….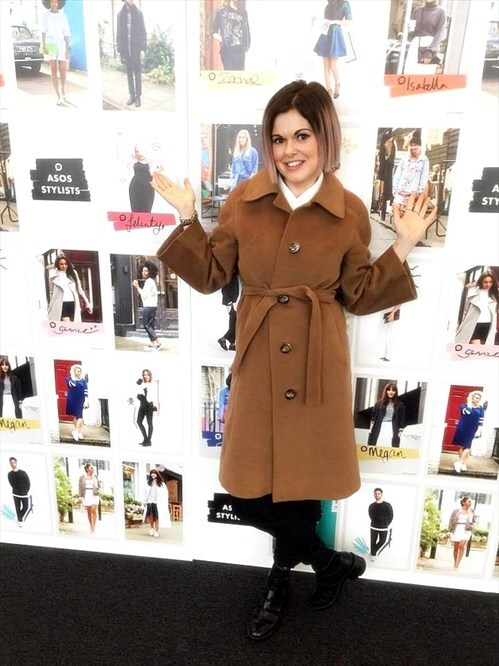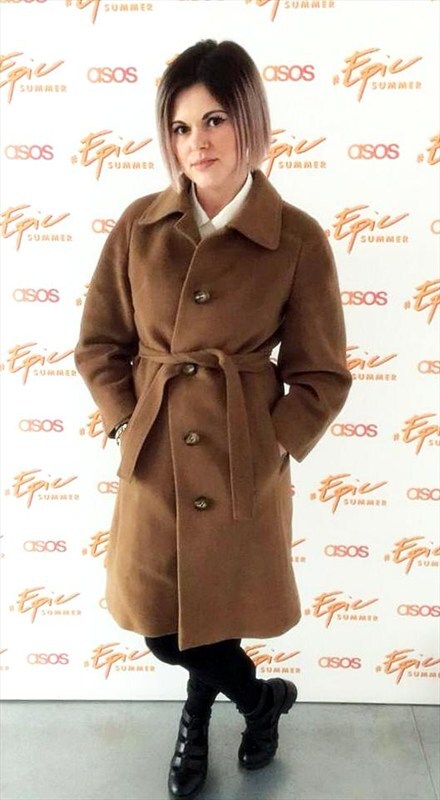 Check me out in my bargain Vintage wool coat, purchased from Judy's vintage fair a couple of weeks ago for just £10!
I chose a simple vintage, high street mix, combining Topshop mom jeans (a revived 80's fit) and cut out boots with a plain 90's white silk shirt, another bargain at just £5 from Absolute Vintage.
Bye bye Asos HQ!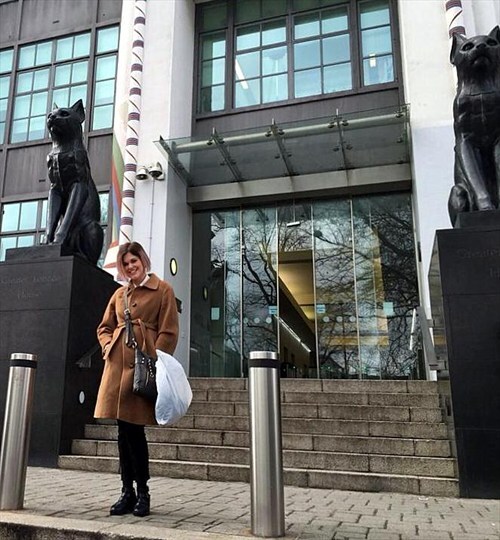 This has to be one of the best hand pick events I have been to and we can't wait for the next invite.
All that shopping certainly builds up an appetite so we decided to find an appropriate lunch venue, and when me and Cliara lunch that means happy hour and Tapas!
Las Iguanas it is then…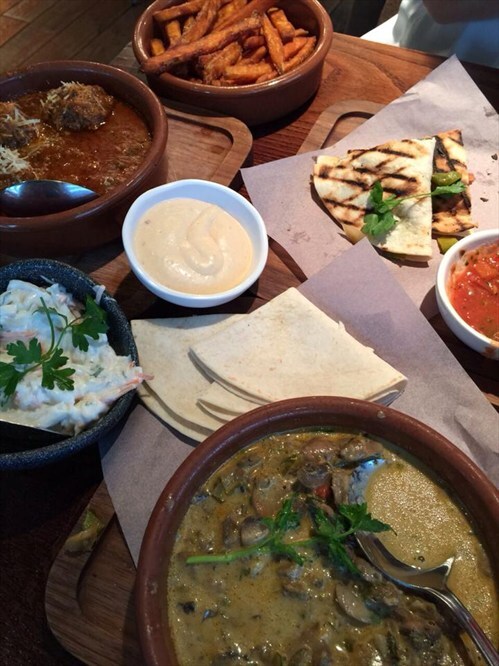 Sweet Potato fries are always a must and we eat these every time we go.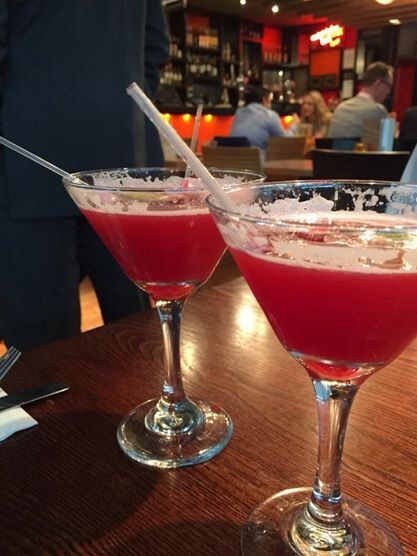 Happy Hour and we only had 2 each, well behaved I say.
What a day!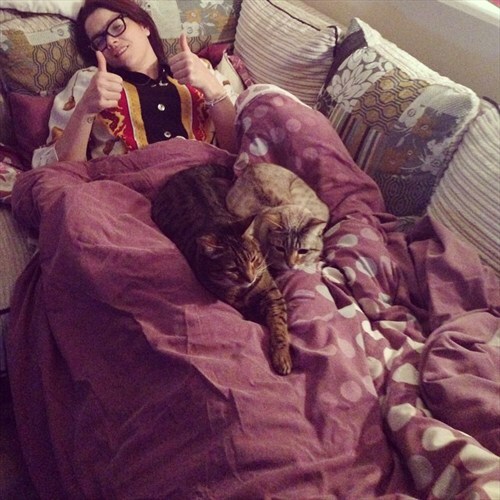 Worn out but resting with her new pals.
I want to say a huge thank you to Claira for joining me and helping me pick some amazing pieces. Plus the fact it had only been 2 weeks since her operation, her strength and determination is truly inspiring.
We have a ladies photoshoot planned this week so all new items will be added next week.
Also don't worry fellas we are also planning another shoot at the end of the month so keep an eye out for our new listings over the next couple of weeks. We aim to hit the 100 listing target in March, so watch this space!
With Love,
VF Cat