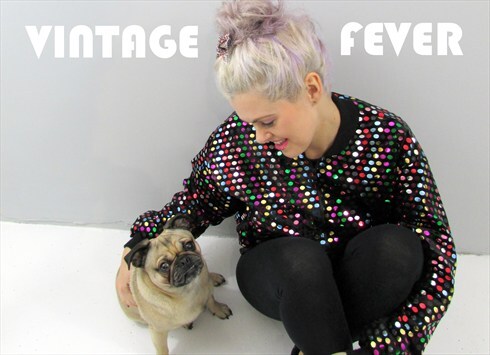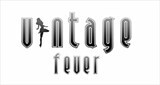 HALSTEAD, UK
We sell an electric mix of vintage fashion for the individual, that's bursting with colour and style...
Funky Fresh for the fella's!
Since we went live with our Asos Boutique we have seen a rise in Men's clothing sales, which makes us happy to see all you fellas embracing the Vintage Fever.
We love a jazzy vintage shirt, even us ladies wear these oversized 80's finds so we know it's not just for the Vintage man.
Here's our "We Love" picks available in store now.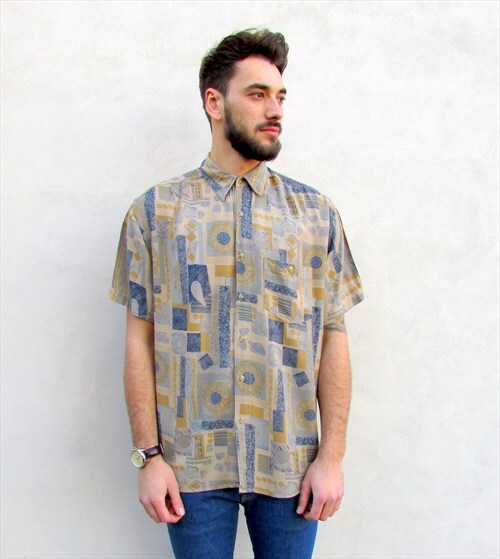 Vintage Sun Pattern Shirt
We are loving this sun pattern shirt consisting of different shapes in shades of yellow, mustard and dark blue. Can wear with sleeves rolled or loose depending on desired look. A great addition to any vintage lovers wardrobe, lets face is we all love a jazzy shirt!
Size L, £15.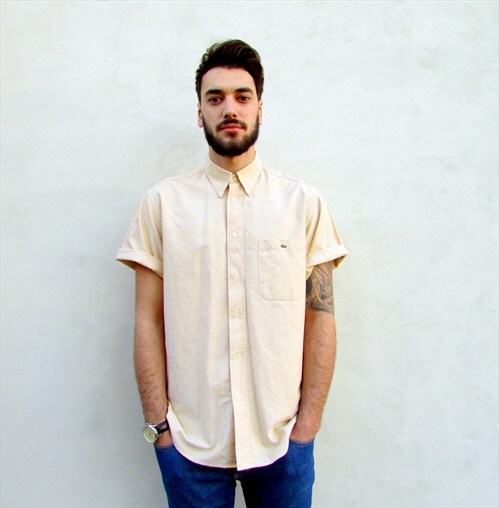 Vintage Lemon Shirt
Lemon Lacoste Short Sleeved Shirt with signature crocodile logo. Looks great worn with sleeves rolled, very versatile can be worn casual or on an evening out.
Size L, £23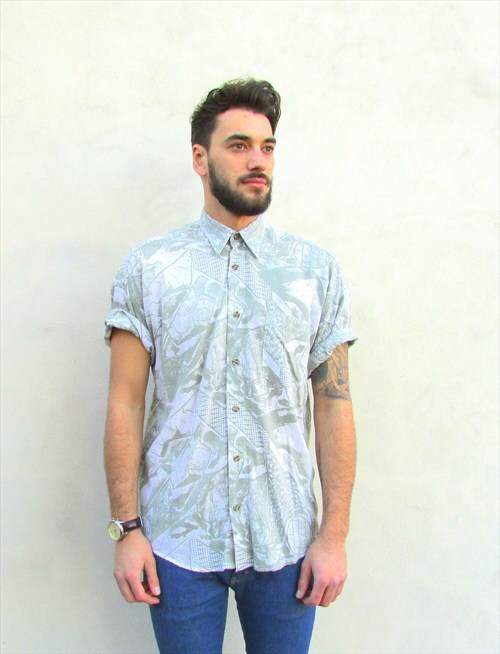 Vintage Green Pattern Shirt
White shirt with green pattern running throughout, tortoiseshell buttons with front chest pocket. A great casual shirt, sleeves can be worn rolled or loose.
Size M, £15
You missed it!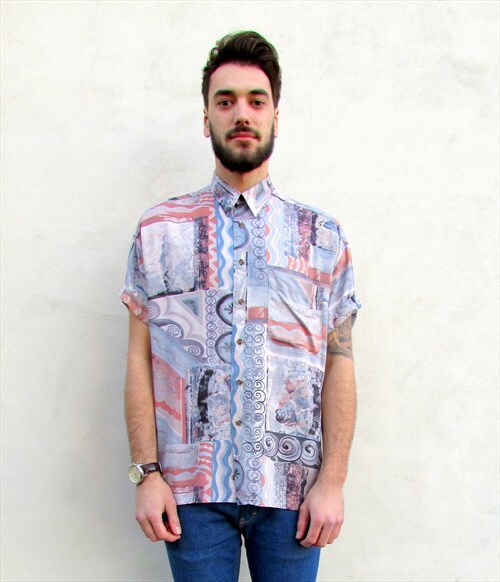 This rather jazzy St Michael shirt was snapped us as soon as it went live and is now on it's way to a lovely new home. You have to be quick guys!
We are away over the next few days but don't worry our store will be live again from Friday, 23rd Jan so you can start shopping again then.
Ladies we will also be adding more stock over the next couple of weeks. So expect to see lots of on trend treats in store by Feb!
Love & Peace,
Cat x