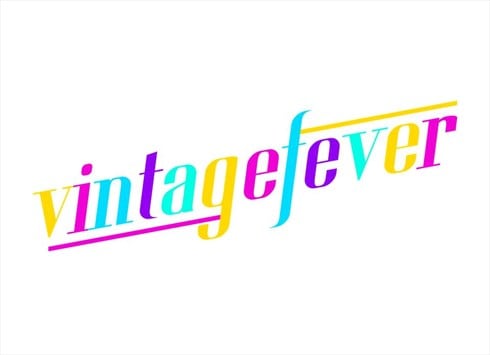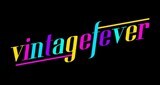 HALSTEAD, UK
We sell an electric mix of vintage fashion for the individual, that's bursting with colour and style...
**STOCK DROP LIKE IT'S HOT**
In the style of Snoop Dog we are stock dropping like it's hoooot! The weather has been temperamental over past couple of weeks and we are still finding in rather chilly at times. So we have added some long sleeved shirts just in case you still want to cover up, but you can also roll the sleeves when the sun starts to shine again.
So this weeks stock drop is just for the fellas (sorry ladies your next – promise).
We have an array of 1980's Vintage Jazzy shirts waiting to be snapped up. These are one of our best sellers but we have set aside an array of colourful gems exclusively for our boutique customers.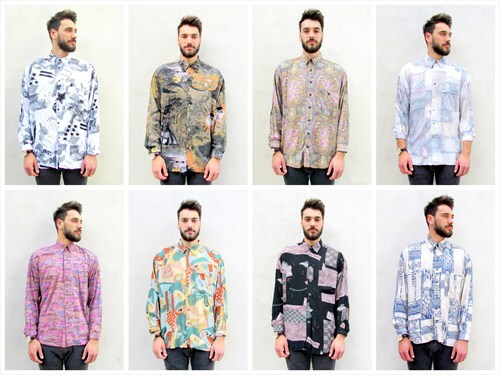 And here are some of our favourites for the summer and festival season!
Sunshine


This jazzy 80's shirt has a tropical twist to it with scenic tropical sunset views and sun print patterns. A really unusual pattern perfect for the summer, looks great worn oversized fully buttoned or worn open with a t-shirt. In excellent condition, a summer must have!
Pastel Passion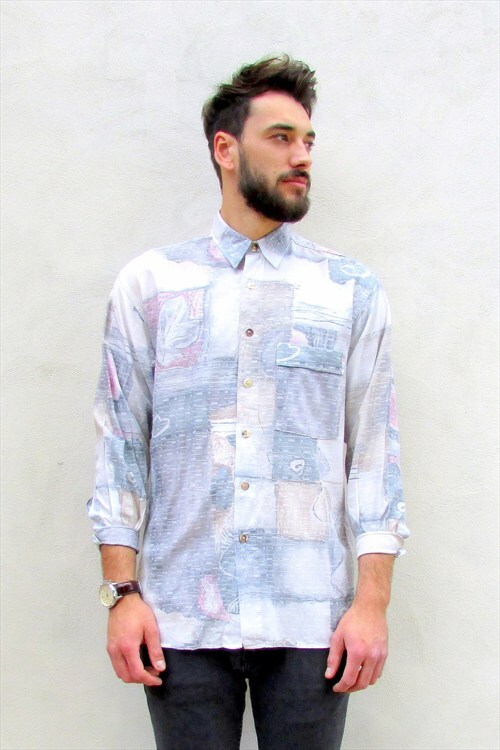 This lush pastel shirt has a faint floral leaf patchwork design with woven rectangles within the fabric. Front chest pocket with tortoiseshell mother of pearl buttons. A really unusual shirt needs to be seen in real life to appreciate how unique the style is. A great shirt for any vintage lover. Please note this shirt is a typical 80's design and has a slightly shorter sleeve, which has been rolled up on our model. Excellent condition with original spare button.
Starry Skies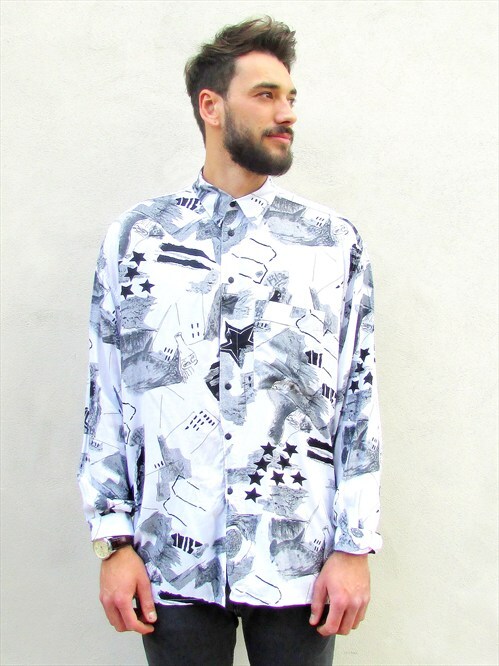 If your a fan of a jazzy 80's shirt that's totally unique then this is the shirt for you! This white shirt has a black pattern running throughout consisting of stars, cola bottles and random patterns. Front chest pocket with black buttons. A shirt like no other that's guaranteed to get heads turning. Looks great worn oversized, perfect for festivals worn open with a vest. Very versatile, a VF must have! In excellent condition.
Abstract Colour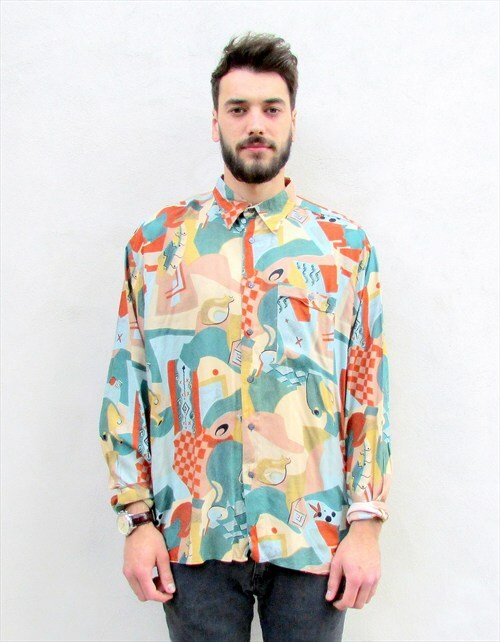 The brightly coloured abstract pattern shirt is sure to get you noticed with it's vibrant green, yellow and orange print. Front chest pocket with two toned grey/green buttons. Looks great worn oversized, sleeves have been rolled on our model due to large size. In excellent condition a perfect shirt for the summer
Our shirt prices start from just £15! Plus we are offering boutique customers a further 10% off by using voucher code: VFCUST during checkout.
We will be adding a few more jazzy designs this evening so make sure you snap them up fast.
HOLIDAY
It's time for us to love you and leave you! We are off on our holibobs from Tuesday, 9th until, Friday, 19th June and our store will be closed during this time. Our last postal day will be Monday, 8th so please get your orders in peeps. Our standard UK shipping rate is £5 and we will post the very next day via first class, tracked delivery service to ensure your items reach you as fast as possible.
Peace and Love,
Cat
Vintage Fever