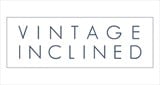 Margate, UK
❤ SELLING VINTAGE ON ASOS MARKETPLACE SINCE 2012 ❤ Instagram: @VintageInclined
Embellished Festival Pocket Belts
Introducing our black, silver and gold embellished pocket belts! Adorned with metallic applique and sequinned goodness.
Combine style with functionality this summer. Each belt has two inside pockets to keep your bank card, cash, key or other valuables at hand.
Just grab the essentials, get out there and have some fun!
Swap your fugly bumbag this festival season for a chic belt pocket. Style over dresses, kimonos with denim shorts, tops… and you're instantly the most stylish lady on the field – trust us!
Made from 100% cotton and in support of ethnical trade.
Just £20. WANT ONE?