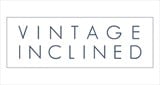 Margate, UK
❤ SELLING VINTAGE ON ASOS MARKETPLACE SINCE 2012 ❤ Instagram: @VintageInclined
Girly Grunge: Flannel Dresses
The flannel dress is in our opinion one of the most versatile items of clothing a girl can own, and therefore clearly not only a good purchase but also a good investment!
The girly grunge look has dominated the catwalks since 2013 and hasn't really left since then, in the ultimate return of the 90s fashion. Marc Jacobs (shown below) was one of the original pioneers of the grunge flannel trend which took off in 1993, inspired by the music and youth culture of Seattle!
The flannel shirt has been featured more recently in the Saint Laurent 2013 Catwalk and the Cheap Mondays 2015 Catwalk, demonstrating that there is really no limit to the different ways the print can be styled.
The best thing about the flannel dress is that it is easy – it is quick to throw on, just add some boots and a belt, and you have a really individual (and practical) outfit ready to go!
But if you're looking for a slightly more different look, try wrapping the dress around your waist embracing the laid back feel (similar to Vanessa Hudgens below) or to dress it up perhaps add a fur collar or wear over a more feminine lace dress like Victoria Secret model Liu Wen?!
It really is hard to go wrong, whether dressing down or going out these amazing dresses are so adaptable, the key is in experimenting and trying all the different options. These dresses really are so many outfits in just one piece; when it comes to the flannel dress the possibilities are endless!
Chloe x