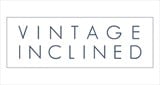 Margate, UK
❤ SELLING VINTAGE ON ASOS MARKETPLACE SINCE 2012 ❤ Instagram: @VintageInclined
Leopard Print: The Great Debate
Leopard print is one of the most controversial patterns available and in our opinion can be one of the most difficult styles to wear. Far too many celebrities make it into the worst dressed pages in leopard print, which unfortunately gives it a bad name. But all is not lost!
Leopard print items ooze an air of confidence and a desire to be noticed, and it is this quality of empowerment and sex appeal that has ensured any Leopard print piece has potential to be timeless as well as eye catching.
But where is the line drawn? At what point does an outfit stray away from classic and sophisticated and disappear off into the less than desirable territory of cheap and trashy.
The success of the leopard print lies in its simplicity and by ensuring it is accessorised and styled with a feminine touch; careful to harness the aggressive nature of the print. (See Nicki Minaj picture below!)
The leopard print jacket can be paired with elegant jewellery or a pussy bow blouse to balance out the pattern as shown on the Givenchy runway below, we also like to find leopard print in feminine materials, as in our kimono below, look closely at the simple black accessories in both of our shots. Think of classic items, such as the maxi skirt, but in a leopard print? By combining the traditional items, like simple jeans and boots with the unique pattern a really great outfit is created.
This is an approach that designers have been using for years, and like the leopard print itself, the looks are timeless. If you are looking to try something a bit different perhaps we really enjoy exploring the options of velvet and metallics? Like our gold 80s velvet skirt shown below; have a look on our website for a really good way of putting an edge into the more traditional look.
Shown below are the photos from the 1947 Dior shoot that leopard print is a trend that is as
persistent as it is beautiful.
We also think the key to leopard print is not only the accessories but in the essence (and amount!) of the item itself. The simpler the better, all good things in moderation. The pattern is so dramatic in itself, the last thing it needs is over the top glitter or so unflattering that even the most slender girls struggle to pull off. We think the most important thing is to let the fabric speak for itself, it does not
need to be fussed over and over-styled, it is beautiful and will be beautiful if we can just give it the opportunity!
Chloe
x