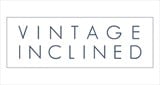 Margate, UK
❤ SELLING VINTAGE ON ASOS MARKETPLACE SINCE 2012 ❤ Instagram: @VintageInclined
Mad about Mohair
Mohair is a luxurious fabric made from Angora Goat wool nicknamed the 'diamond fiber'
which took off in the 1960s. Popular because of its versatility since its lovely and warm in
winter as it has excellent insulating properties, while remaining cool in summer due to its
moisture wicking properties. Its also very lightweight and originally was most popular in a
mens suit design, but was then adapted into all kinds of jumpers and cardigans for women.
The mohair products immediately took off with women not only because of their almost
unbelievable comfort but also the individual look and perfect mix of casual and stylish.
Natalie Woods pictured below at the Cannes Film Festival in 1962.
More recently Mohair has been used for an even wider variety of womens clothing,
particularly in accessories. The timeless mohair cardigan reappears on catwalks every
year, shown below on the Alexander Wang catwalk and many celebrities have adapted the
great material to create a casual day to day look. The mohair scarf, often appearing in a
check print, shown below by our models and in a recent Mulberry campaign. We like to
dress the coloured scarves with plain colours as shown by our model and on the TOAST
catwalk below.
Chloe. x