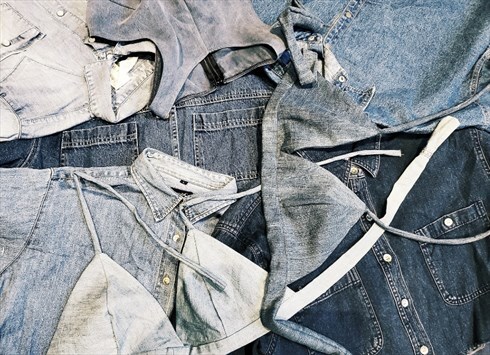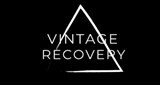 Sidcup, UK
Based in Southeast London, we are a online vintage store working hard to fight the fashion waste crisis...
The Rise of Second-Hand and Vintage Clothing
A fairly unique trend that we've seen grow over the last few years is the rise of second-hand and vintage clothing, which is becoming more popular than ever before.
People don't want the latest fast fashion statement from high street and online retailers. Instead, they're going to second-hand shops and thrift stores to find something that would have been right at home in the 80's and 90's.
However, the big question is a simple one. Why?
The Return of the Vintage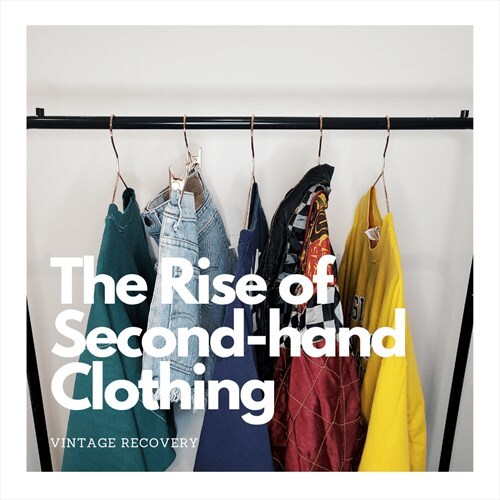 Vintage is back! It used to be all about the latest fashion, but now it's the generation of the charmingly retro.
This newfound aesthetic is prominent in the younger generation, who look back at the older fashion lines with delight and a wide-eyed wonder that can only come from a brand-new pair of eyes.
Wide leg 90's denim? Oh yes. Crazy print shirts and vintage waistcoats? Cool festival wear.
This fascination with vintage is massively impacting the way thrifting works. The popular stuff you find in second-hand shops and online stores these days are often stylishly out-of-date.
Second-Hand Eco-Champions
The growth of the second-hand clothing market isn't just about the aesthetic either – shopping sustainably has gotten big among the younger, environmentally-conscious crowd.
The Gen Z crowd is big on sustainable fashion because they have a major sense of responsibility for protecting the planet – it is, after all, their inheritance.
Because of this, loads of online platforms like Etsy, Depop and ASOS Marketplace have flourished as providers of vintage and sustainable fashion. People are more than happy to purchase things made from sustainable materials or stuff that has had a previous owner.
These vintage enthusiasts will buy from these platforms and online vintage stores, they'll go to car boot sales and indulge in thrifting at kilo sales till their heart's content. It's a genuinely nice shift towards renewable.
Attracting Attention
Of course, this shift towards vintage and sustainable fashion is attracting the attention of companies and businesses of all sizes. A report by thredUP has shown a lot of interesting facts.
For example, they predict sustainable markets will reach values of $77bn over the next five years, and you can thank Gen Z for that.
With an estimated 9bn items sitting in cupboards and closets that just don't get worn or used, the potential for reselling is substantial.
Businesses would do well to adopt a practice of selling items that have been either donated or worn and returned, because it gives them a chance to meaningfully contribute to the sustainable fashion trend and capitalise on the young people who are prepared to invest their income into it.
Final Thoughts
The rise of second-hand and sustainable clothing is big because it appeals to a more eco-conscious and vintage loving crowd. The Gen Z demographic particularly vibes with the concept of items which aren't causing damage to the environment. The days of the mass-reproduced clothing that churns out harmful chemicals is coming to an end as buyers begin to take an active interest in their clothing choices. It will certainly be interesting to see how the second-hand clothing market will develop with the momentum it currently has.
Vintage Recovery
https://www.vintagerecovery.co.uk/blogs/news/the-rise-of-second-hand-clothing