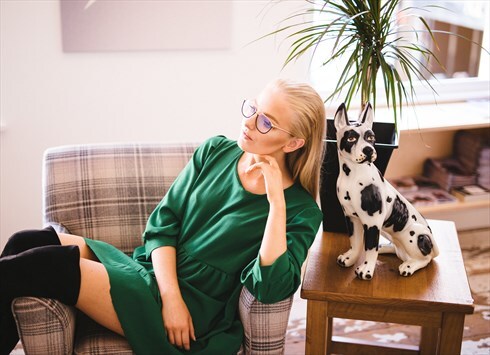 London, UK
Vintage Style Me believes in slow fashion. Fashion that is thoughtfully made and thoughtfully worn. An...
How It All Began

Vintage Style Me has been running for a year and a half now. It has been an exciting time and a massive learning curve. I always knew that owning a vintage store was the only thing I ever wanted to do; but it was finding my own take on it which was the hard part. During the past year and a half, my little baby of a business has undergone a name change, a style change and a massive website re-vamp. Trial and error is the only way to work out where you belong, and we've learnt that you cant please everyone.
When I was at uni my friend and I would regularly travel the 80 mile round trip to visit Motel in Bristol, we loved their own brand but it was the vintage they stocked which is what made us spend every free weekend there. For young fashion loving girls Motel really got it right with there vintage – it was affordable, it was fun, bright pieces, and most importantly they did the hard work for you. I mean taking the hem up, nipping the waist in and removing unsightly shoulder pads etc. Sadly Motels vintage stock wasn't available on line, and this is where my inspiration began. I was handy with a sewing machine and I always took up my own vintage finds & for my friends. And this is when I knew that this is what I wanted Vintage Style Me to be – a place for girls who appreciate fun & bright dresses, who want to have a vintage piece without having to spend a fortune then spend a day altering to fit them.
So this is us – we focus on bright prints and cute collars. We take up the hems & add cute details so girls, like me and my friends back then, can buy a dress without having to spend a fortune, and be able to wear it straight away. Because lets face it, the minute you buy something new, you want to wear it constantly for a week!