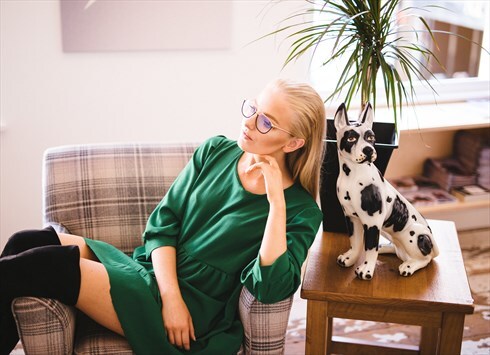 Newcastle Emlyn, UK
Handmade in my home studio in west wales, all my items are made using quality natural fabric (plastic...
Sequins Are a Girls Best Friend
I love a good style challenge, so when I had an email from a customer saying how much they love our sequin jackets, but didn't know where to begin styling them, I took it upon myself to see what I could come up with. I'm a bit of a sequin fanatic! I have a personal collection of nearly 20 that adorn my walls purely for decoration (and drunken dressing up fun). They are a bit scary, and scream 80's jazziness, but that's what I love about them. Personally, teamed with a pair of denim cut offs in the summer would be my ultimate look for festivals. As sadly it's still not festival weather (snow yoy say?!) I've layered this one which is for sale in our boutique over a rust tunic dress from Topshop. Move over denim, sequin jackets is the new thing! I really love the overall look, and despite the sparkle over load, i'd happily wear this. If statement jackets are your thing, then this beauty is for you!