VAT No: LT100009545418
Top Rated Seller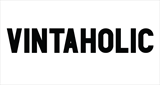 Vilnius, Lithuania
More than 7 years in love with vintage, picking best pieces there are. Follow us on Instagram @vintaholic_vintage...
Tartan & Plaid season

With cold autumn and winter time on the horizon, it's time to pick up some cool warmers! Wool skirts and jackets are always welcome in the cold weather. Check out our new tartan and plaid collection where you'll find all those beautiful items from the photos!