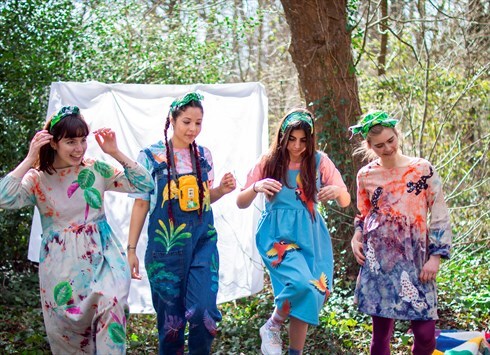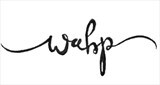 Bristol, UK
We are artists who paint unique garments by hand! We're a social enterprise, using art therapy for mental...
Adventures, Koi fish, Karaoke, Ethics & everything else in between!
YO! Get ready for a super mega blog post, cause we just spent a week in S.Korea!
We stayed with our good friends who live out there, thank goodness, because everything's so different, we would have probably gotten lost, starved, and squashed in elevator doors if we hadn't had tour guides! Instead we did a whole bunch of awesome stuff, and the best thing was that the friendly Koreans didn't care at all about looking uncool, and so everything was awesome- karaoke was awesome, nude spa was awesome, couples outfits are awesome, asian photo booths are awesome, Frozen was awesome- we heard the Frozen soundtrack played everywhere!


(Images from our Instagram)
So of course the first thing to show you, is the new collection- Koi! I think you'll agree that Eun-Mi is the perfect representation of the joyful, free, naturally beautiful style of WAHP! #whatababe
It's called Koi, after oriental Koi-fish, which feature on some of the designs, but Koi also translates as love, which is lovely :) The collection is painterly and expressive, with cute details, and actually, there is more to come as we ran out of time to shoot the t-shirts!


Check out our Koi Video here!
It's available to buy now on Asos Marketplace, and will be listed on the website once the rest has been photographed.
So, back to Korea- everyone was so well dressed!
I felt pretty uncool in my massive red Bear Grylls Arctic coat, but to be fair, I don't know how they didn't freeze their balls off. The weekend was cold when we did the shoot, but then it started snowing, and carried on for 2 days!


There was a definite style that everyone agreed on though- which was oversized coats, fluffy hoods, blanket scarves, skinny jeans and fake New Balances.


The style was really inspiring, but has definitely concretely set my ethics values, which is weird, because I didn't see any sweatshops!
I think that seeing such low prices, really made me think about where it must have come from.
I dread to think who had to make the clothes and in what conditions to be able to sell so cheap, and after thinking a lot about clothing manufacture ethics, I'm more terrified now of buying anything in Britain, especially cheap things, because although we might not realise it, if it's cheap, then people are being treated in-humanely. There seems very little way to get away from it.
We can't do that here at WAHP, so most of our pieces are painted on to American Apparel Clothing, which is sweatshop free. We're going to need all of your support and the favour of the heavens this year, as we intend to take this further. We will be starting by exclusively buying 100% from American Apparel, and then we're hoping to move in to social enterprise- so that when you buy WAHP clothing, not only will you not be supporting major world problems and so not being part of the damage, like inhumane sweatshops, but you would actually be able to repair some of the damage as well, when you buy a WAHP piece. Keep your eyes peeled to see how that goes!
In other news! The winner of the design contest will be launching their collection this coming week! This one stood out to us because alongside the designs was a campaign about self-value, which we can't help but poop our pants about, so we're very excited about that!
It's all turn-around here at WAHP, from ethics, to new business partners, new designers and new directions, so I best get back to organising my life- but I'll be signing off from three of us now! I'm Sarah, as usual, Lizzie is still with me and is moving towards releasing her first collection, and our new business partner Chloe will be whipping us in to shape and launching homeware in the future!
Super fun times!
Hope you're having a lovely weekend, and please buy some WAHP pieces if you'd like to- we would love to make something for you!
Lots of Love & Blessings,
Sarah, Lizzie & Chloe
X