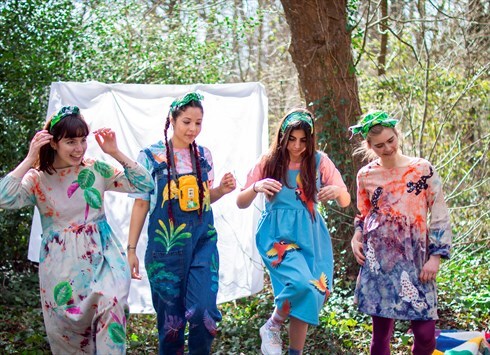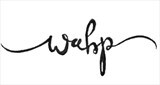 Bristol, UK
We are artists who paint unique garments by hand! We're a social enterprise, using art therapy for mental...
Annyeong! 안녕하세요!
So yesterday we decided we're going to S. Korea next week! Super Mega Mental Fun!
We've never really been on a proper trip, so you can probably guess we're pretty stoked. As creatives, getting motivation and inspiration can only come from having adventures, and so, for the sake of Life, Love and Laughter, we're investing in a super Korean adventure! Hooray!
Of course I'm doing a WAHP shoot while we're there! So I've got until Tuesday evening to make the New Collection in time to go to Korea on Wednesday, and it's starting to take shape- it's a pastel tone, painterly collection with lovely fun details- back to classic WAHP joy after the minimal greyscale collection- lines. Here's a sneaky preview of the Chameleon dress and holographic scarf!
We're going because we're lucky enough to have close friends who are currently living in Busan. Danny went to university with us and is all round the most gentle, lovely, humble gentleman you could meet. He met Eun Mi in Korea and had to marry her of course because she's all round the most gentle, lovely, humble babe you could meet, what a team!
So our new collection is going to be shot in Busan, and Eun Mi is going to model for me!
I'm dying she's so cool!
I'm literally going to burst with excitement, so I better go a sit down…
I've really missed blogging to you guys, Thank You so much for reading WAHP posts, we really appreciate the support!
Blessings,
Sarah , Lizzie & Chloe
WAHP