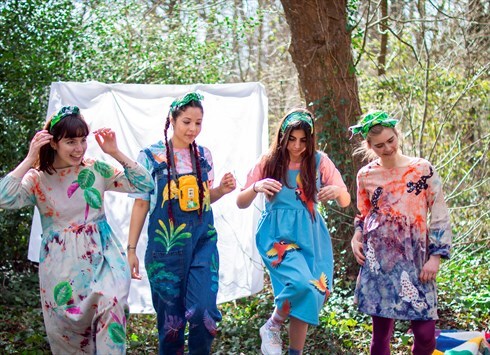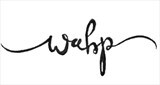 Bristol, UK
We are artists who paint unique garments by hand! We're a social enterprise, using art therapy for mental...
#BeautyIsFreedom Bloggers
Hey!
So our #BeautyIsFreedom campaign is going really well! We're trying to encourage as many people as possible this Christmas, that true beauty is found in the freedom of being your unique self- rather than in trying to replicate others' beauty, covering parts of yourself up, or trying to change yourself to look like something other than what you were made to be!
You can see the film and read the full blog post HERE
So you might have noticed, we've got backing from quite a few fashion bloggers, who have photographed themselves, bare-faced for the campaign! These girls are surrounded by images of unachievable beauty every day, and know the pressures of maintaining an image in order to gain a following. Who better to get insight from, on what is quite a difficult and personal daily battle for many… They have a lot to share, so I've created this space for us to hear from them.
Nün


"I was born and raised in a country where the society says it's shameful to have tanned skin and a 'flat' nose. Growing up I was always the subject to be made fun of because of my tanned skin. Girls made fun of me, and boys called me ugly. After being told that for so many years, I really did believe I was ugly and that I needed lighter skin colour in order to be liked by my girl friends and to be fancied by boys. Every morning and night, I would apply skin whitening lotion all over my body and with every application, I'm desperately hoping that my skin will soon be lightened by this magical lotion. That never happened. And it certainly didn't help that I've always been athletic and I loved sports. I would swim (out in the sun) 3 hours a day, 6 days a week in hopes of becoming a professional swimming athlete. But that made me more tan than anything. Eventually, at age 15 and with no more self confidence left, I quit the swim team and gave up my dreams in order to stay out of the sun and stay 'lighter'. Years from then, my skin never became light (of course! That's how my skin naturally looks!) and people never stopped picking on me for it. That was when I realised that I had given up something important to me to please a bunch of strangers that don't love me or deserve my respect anyway? I felt foolish. From then on, I never gave up anything else for anyone else jut because they made fun of me.
Now at age 25, I am in a stable relationship (7 years!), I have my friends and family who love and respect me, and I have my blog and my brand in which I show myself and my 'tanned' skin everywhere! I have learnt to completely embrace myself and am no longer ashamed of who I am and how I look. If you stop listening to others and start accepting yourself, your confidence will out shine anything anyone has to say. I don't need no skin bleaching agents, I'm me, and I love it!"
Nün's blog
Daniéla


"I am so happy to be a part of this project that goes against today's beauty standards. Standards and norms that tells us that we have to look a certain way and that we have to dress a certain way to be accepted in this materialistic society where we consume our bodies in search of happiness. We see tons of pictures every day of women and men made in purpose to make us feel that we are not good enough, not pretty enough, not happy enough, not skinny enough and so on. This campaign is a reaction to this, and we just want to tell you that YOU ARE GOOD ENOUGH, you are beautiful and don't let anyone tell you anything different! Be yourself, you are amazing!"
Daniéla's Instagram
Megan


"The concept of beauty in today's society is a complicated one. We are bombarded daily with different forms of the notion that beauty is something tangible. It has been commercialized into something that supposedly can be bought with products, clothes, and surgeries. We have been told repeatedly that beauty is only something we can see, not something we can feel. And oftentimes we find ourselves believing this. How could we not? The media is everywhere, constantly telling us who to be and what to look like and how to live our lives. It is time that we reconstruct our notions of what we have been told it means to be beautiful. It is time to promote self-acceptance, laughter, kindness, and warmth and to step away from criticism and fear of individuality.
The reason a campaign like WAHP is so important is that it forces us to snap out of our erroneous and self conscious concept of what it means to be beautiful. We are confronted with the ways in which we inhibit ourselves (and others) from letting go and being who we really are. With this confrontation comes the ability to start changing our attitudes towards beauty. Someone is beautiful not because they fit physically into society's idea of the world, they are beautiful because they are unique. Every freckle and birthmark and scar, every thought and feeling and action makes them the one-of-a-kind individual that they are. There is no one else on this earth who is exactly like them. That, to me, is the most beautiful thing there is."
Megan's Instagram
Read more bloggers' views on our website BLOG
We Are Hairy People will be working to build on what has been started with #beautyisfreedom
<3 xxx