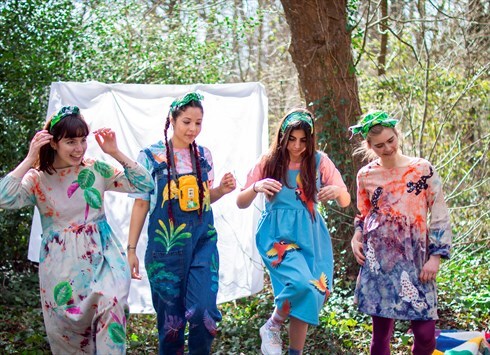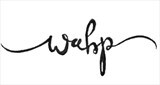 Bristol, UK
We are artists who paint unique garments by hand! We're a social enterprise, using art therapy for mental...
Bonjour Salut Ahoyhoy
Why Hello there, it's very lovely to meet you.
We're well glad to be joining the Asos Marketplace, My name is Sarah Caulfield, I'm the designer and painter here at WeAreHairyPeople, which is a super rad new Boutique, selling purely one-of-a-kind hand-painted garments.
Each piece takes me between 3 and 6 hours to paint, which I absolutely love doing, if for the rest of my life I could just draw and paint, it would be a pretty sweet life to lead.
I have two collections up at the moment, one is a bright pop graphic collection, and the other is a pastel mix of galaxy, swirling patterns, dip dye and geometrics.
My main source of inspiration actually comes from wanting to express God in a new way, sometimes it follows trends, sometimes it doesn't, but behind every piece is my feelings about who or what I believe he is, which means that in a lot of the garments there is beauty, simplicity and harmony.
These images are by Nick Shand, one of the WAHP photographers 2012, modeled by my New Faces Zoey Groves, Sophie Wheeler, myself (Sarah Caulfield) and Joshua, the other two face shown below are Henry Charles (eclipse model management) and An G. We had a well rad shoot the other day where I organized 6 models, 2 photographers a documentary film maker and an MUA to shoot my 50 garments ready for the Boutique, some of which you can see now in the shop. The mighty fine film of the shoot is on YouTube now- search 'we are hairy people'.
I hope you like my art, my favourite designer is Jonathan Saunders, I look up to him greatly, and I look forward to seeing WeAreHairyPeople Evolve.
Lots of Love from WAHP! X
facebook.com/wearehairy