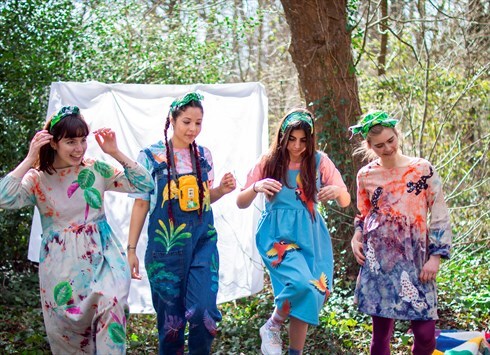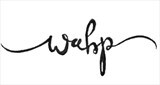 Bristol, UK
We are artists who paint unique garments by hand! We're a social enterprise, using art therapy for mental...
More Spring/Summer Heaven!
We want to show you a few new things we made recently that we're rather fond of here at WAHP :)

This dress is designed by us and hand sewn together :) The medium weight, silky fabric, has tiny dots of mirror to reflect light in rainbows! Iridescent Heaven!

This fun skater dress is made of a breathable stretchy cotton, with a bright stripe design hand painted on the chest- Fun Heaven!

Using all our own dress patterns, this light, floaty, aqua dress is made from the finest silk crepe- a smooth matte silk, with crashing waves painted on the chest and hem! Ocean Heaven!

This dungaree dress, designed and hand sewn by us, using faux black leather with a silk back will ensure that you stand out from the dungaree crowd! Alternative Heaven!

This super soft sea green hoody will keep you warm and keep you looking unique when the clouds appear- as they so often do. Snuggle Heaven!

This dress is designed and hand sewn by us using 2 opposite fabrics- Faux leather in cream with a cotton back, and black silk crepe. Fringe Heaven!

This tee is fast becoming my favourite, bringing in candy colours and being, as always, easy to wear, I have been living in mine all week! Candy Heaven!

For a stand out jumper in the black and white trend, chose this super soft jumper! Bar-code Heaven!

That's me in the white dungarees that may make an appearance in store soon!
I hope you like what I've made! I'd love to hear your thoughts, and let me know if i can make you something that you have in mind! Come and visit on Facebook , Twitter or Tumblr , see you there!
Love
WAHP
X