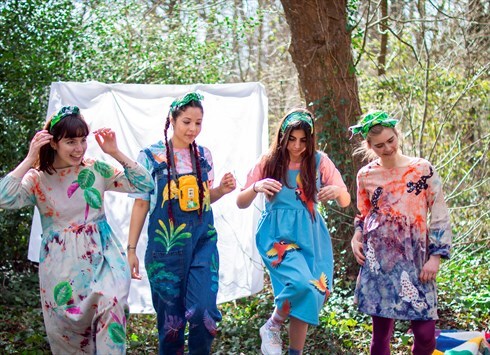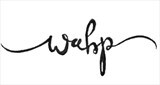 Bristol, UK
We are artists who paint unique garments by hand! We're a social enterprise, using art therapy for mental...
Shiney New Loveliness
Golly. Where to start… So our new collection has just launched! Alongside our new website & documentary film of the painting process at We Are Hairy People!
So there's a lot of new fun things for me to show you!
So the first half of New Collection, called 'Light' is available. We took on the challenge of teaching ourselves Dressmaking this year, so you might have noticed the couple of pieces we created from scratch:

This dungaree dress is made from faux leather in cream. All cut and stitched by us <3 It's a medium weight fabric, perfect over baggy tees, shirts, even a snuggley jumper! The faux leather has a cotton backing to it- so there's no sticky leather on your skin. If you ever want to look unique- it doesn't get better than this!

This light and floaty dress is made from silk crepe, perfect for summer days! It has a lose smock-like fit, with a slightly dipped waist at the back for a cute fit, and hand painted zigzag detail across the front. I wish I had a prom this year! What a perfect way to stand out from the crowd with class and subtlety.
Of course we still paint on to American Apparel (sweatshop free) clothing too! Some of my faves so far:

For a twist on the black & white trend!

The lighter side of our best selling galaxy tee!

The perfect hoody to snuggle up in, with the softest inner fleece ever- that you might think you're on a cloud.

The funnest 'swooshy' dress I've encountered so far, with, as always, it's unique hand painted detail. This dress is a soft fabric with some stretch in it, so it's really easy to wear and even easier to look awesome!
This is our new website!


Which has almost ever item we've ever made! And is premiering out new Documentary!
Click Here to watch, 'We Are Hairy People, the painting of'
Enjoy!
With Love
<3 from the hairy team X